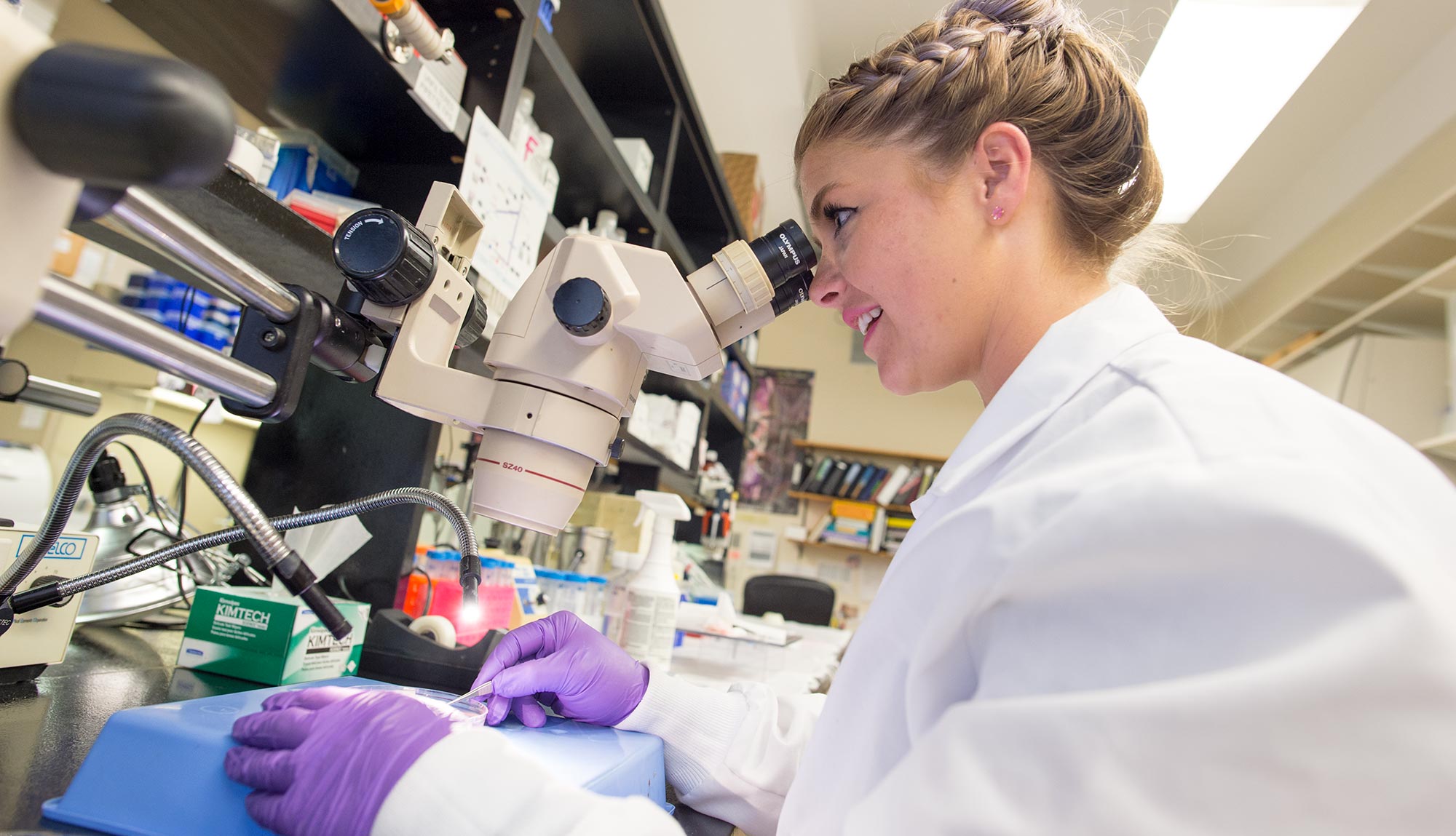 Biomedical Sciences Research, MS
Shape the future of medicine with your Biomedical Sciences Research Master's.
Learn more about the program.
Meet with a program representative.
Which is right for you?
Which is right for you?
or
Translational Sciences Track
Focused on translational research in an academic laboratory.
Biotechnology Track
Focused on research in biotech companies that offer real-life experiences.