Alumna brings art therapy home to her Memphis roots
Amazing things happen, she says, when people create art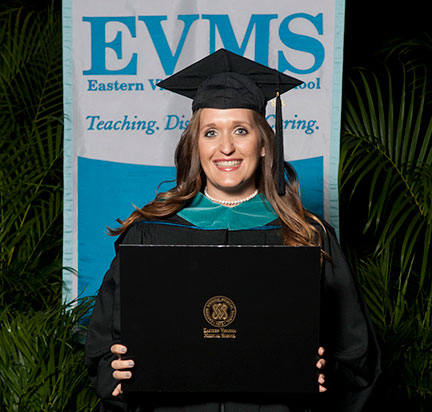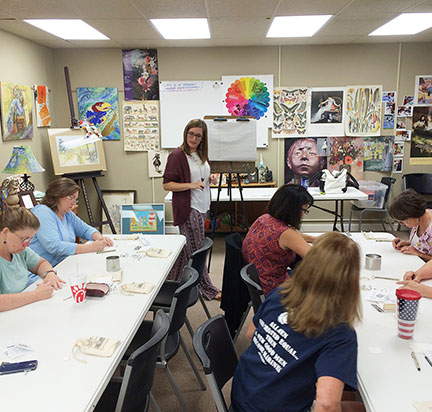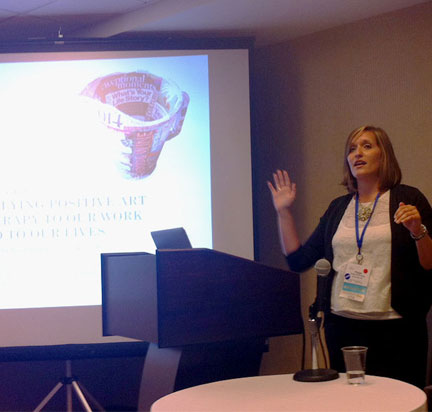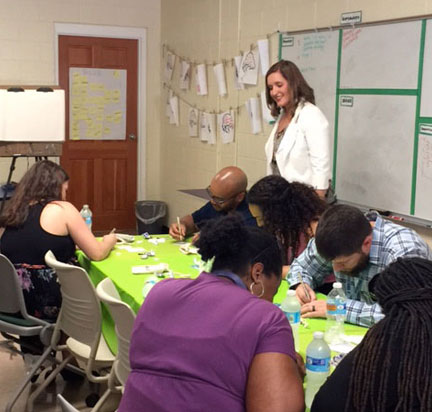 There is power in a paintbrush, connectivity in crayons.
For Paige Scheinberg, ATR (ATR '12), art does more than imitate life – it enhances and enlightens. As an art therapist, she has witnessed creative experiences and self-expression lift the spirits of cancer-stricken children at St. Jude Children's Research Hospital and ease the anxiety of patients at a memory-care facility.
"This amazing thing happens when people create and use their artwork to cultivate sustainable happiness," Ms. Scheinberg says. "They learn about themselves and how to share their emotional experiences with others."
"EVMS is a big part of who I am and how I practice."
Ms. Scheinberg is the owner of SHINE ON Consulting. Through workshops and classes, she combines art therapy and psychology to introduce the wellness benefits of art to a community where it is still relatively unknown. In many ways, she is a pioneer, raising awareness of and bringing a new practice to the southern art and medical community.
"There is a lot of energy and progress happening here, so I just knew that this needed to be happening in Memphis, too," Ms. Scheinberg says. "Students at local universities seek me out to talk about where the field is headed, and I try to help them find their way."
Ms. Scheinberg is a guest lecturer and adjunct professor, teaching undergraduate art therapy courses at Christian Brothers University. She is always proud to talk to others about where she got her start.
"EVMS is a big part of who I am and how I practice," Ms. Scheinberg says. "Art therapy is still a unique and relatively new field, and it has been invaluable to have the backing of a degree from a medical school."
The EVMS program provided a solid foundation in art therapy history and theory as well as in counseling, Ms. Scheinberg says. "I'm still close with the professors and I am so proud of the work they are doing at a national level," she says. "EVMS truly offers a balanced and strong program that sets a high bar."