Born to Run
Once told she might not walk again, medical student heads to Olympic Marathon Trials
When Megan Cunningham, MD Class of 2022, decided to run the Rock 'n' Roll Virginia Beach Half Marathon in September, it was just supposed to be a practice run for an upcoming marathon.
But she felt good, so she pushed harder — not even realizing how fast she was going. With a time of one hour, 16 minutes, 42 seconds, she was the first woman to cross the finish line with the next one nearly two minutes behind.
It's a victory that would have been hard to believe just a few years ago. After a horrific accident in 2015, Ms. Cunningham was told she might never walk again.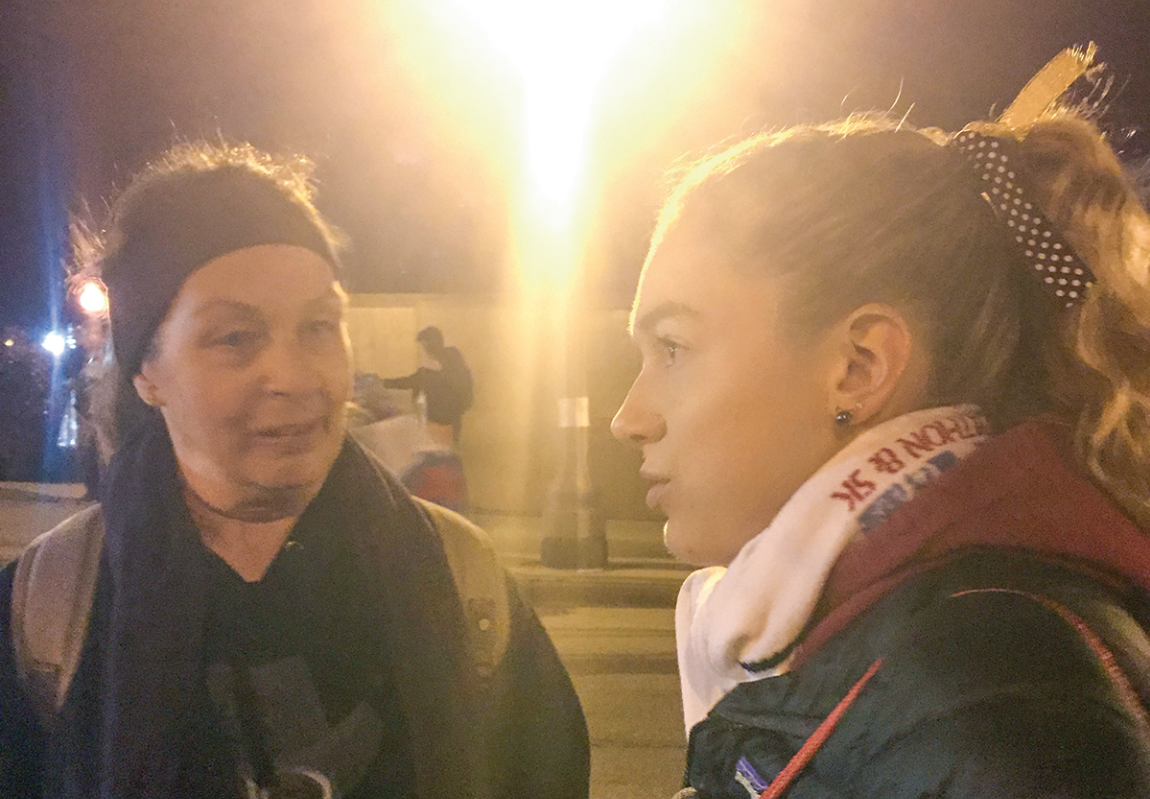 At the time, she was a student at the University of Missouri and a runner on its Division I Track and Field team. During a summer camping trip to Wyoming with her family, she fell asleep in the back seat of the car. It was windy, and they were pulling a camper behind their Ford F-350. She woke up to her father yelling. Her mother hit the brakes, which caused the camper to swing around.
"When I opened my eyes," she says, "we were perpendicular to the road and sliding at 70 miles per hour. We rolled about five times."
Their phones were thrown from the car, so they couldn't call for help. Thankfully, another driver was behind them and called 911. Rescuers used the "jaws of life" to get them out.
She was in and out of consciousness until the next day. Only then did she realize what had happened.
"I fractured my C6, C7 and T1 vertebrae, and the back of my skull was broken into 20 pieces."
Her neck was broken; her brain was bleeding.
"The doctor actually said that it was an impressive skull fracture — which isn't something you want to hear. The whole back side was shattered, and the sides were cracked. It was pretty clear in the X-ray that there was a giant gap in my skull."
Despite all this, there was good news — she could feel her toes. "The nurses and doctors would wake me up every few hours and ask me to wiggle my toes," she says. "It was pretty annoying, but they seemed very happy about it."
She didn't understand why until she saw her father a few days later. He couldn't move his toes.
Nor could he move his legs, feet, hands or arms. He had suffered a severe spinal injury.
"It was hard, but hearing that he probably wouldn't walk again made me determined to get back on my feet and give him hope that he could get better, too."
At first she couldn't sit up by herself. She couldn't walk or even stand in the shower. "I had to wear a neck brace for so long," Ms. Cunningham says. "My head just felt so heavy, and I could barely support the weight of it." But every time things got tough, she remembered that her dad couldn't even get up and walk outside.
Within two months of the accident, she was back on her feet and on campus — neck brace and all. She attended practice every day at 6 a.m. and walked around the track.
In January 2016, she was cleared to jog. She made it about 30 seconds.
"I didn't know if I would ever be able to run again," she says. "I keep that in the back of my mind every day." Each day, she pushed a little more, jogging until she reached her limit. Seven months after the accident, she ran for the first time. She made it about 200 meters. "It wasn't pretty, but I was happy to be out there."
Running became a way of pushing her limits — and a way of escaping the stress of life.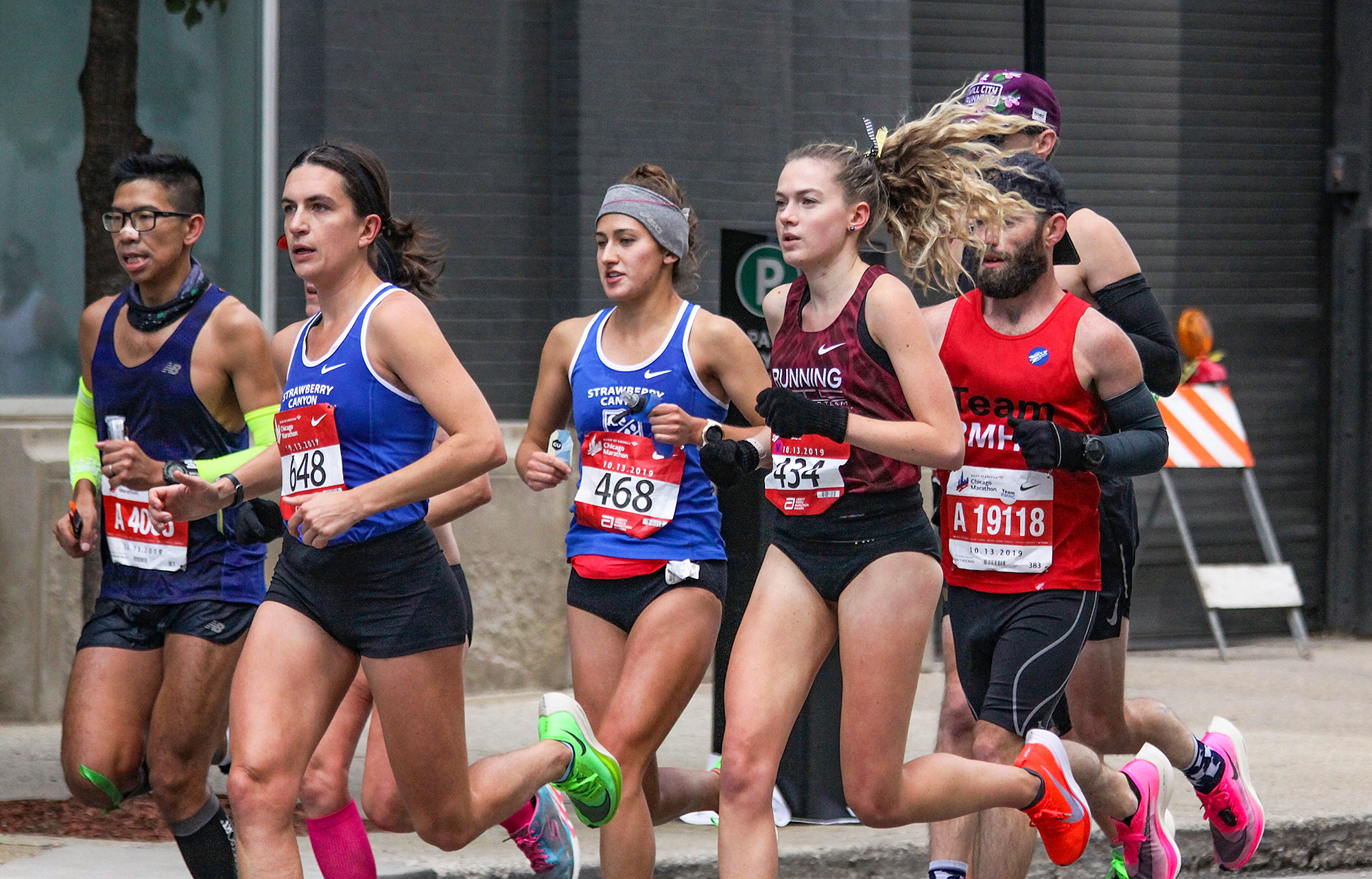 As graduation neared, it was time for her to decide what to do next.
"I was good at math and science but didn't know what I wanted to do," Ms. Cunningham says.
"After the accident, I saw the impact that modern medicine had on our lives, and that's when I decided this is what I wanted to do for the rest of my life."
For a Missouri native, EVMS might seem a surprising choice for medical school. But one of her dad's physicians encouraged her to apply.
She says Richard Hotchkiss, MD, Critical Care Specialist at Barnes Jewish Hospital in St. Louis, told her he had worked with several EVMS students, and they were all very happy with their experience there. "He was our favorite doctor, so I looked it up and decided to apply."
When she came in for interview day, she says it felt right. "It was the atmosphere. From the first moment in the airport, everyone was happy and helpful. I thought it would be a great experience for me to branch out and see things from a different side of the coin."
When she was accepted, she was relieved. "I knew this was a place where I could be happy," she says. "Even without med school, I wanted to go to a place I could call home."
"He is the reason that I go out there every day because we had the same kind of injuries, and it's a miracle that I can walk. I'm not just doing it for myself. I'm doing it for him, too." – Megan Cunningham
Along with the friends and mentors she has found at EVMS, she also considers the local running community a big part of what has made her feel so at home. "It's my way of connecting here, and I've met a lot of people outside of school," Ms. Cunningham says. "It gives you more perspective, and you are able to see the people you hope to help one day."
Many of them were there cheering her on as she took first place in the Rock 'n' Roll Half Marathon.
"I felt really good. When I crossed and had a personal best, I was really excited."
This victory was a surprise. As an Olympic hopeful, she had her sights set on the Chicago Marathon in October. Her 30th-place finish there — among 21,288 women — qualified her for the Olympic Marathon Trials in February.
"I hate to be the person that says everything happens for a reason," she says, "but I know that I was able to walk away from the experience a different person. I'm more positive and much more appreciative of everything I have. Even though it was a tragedy, it helped me grow as a person."
When she has a bad day or something doesn't go as planned, she thinks of her dad. "He is the reason that I go out there every day because we had the same kind of injuries, and it's a miracle that I can walk. I'm not just doing it for myself. I'm doing it for him, too."