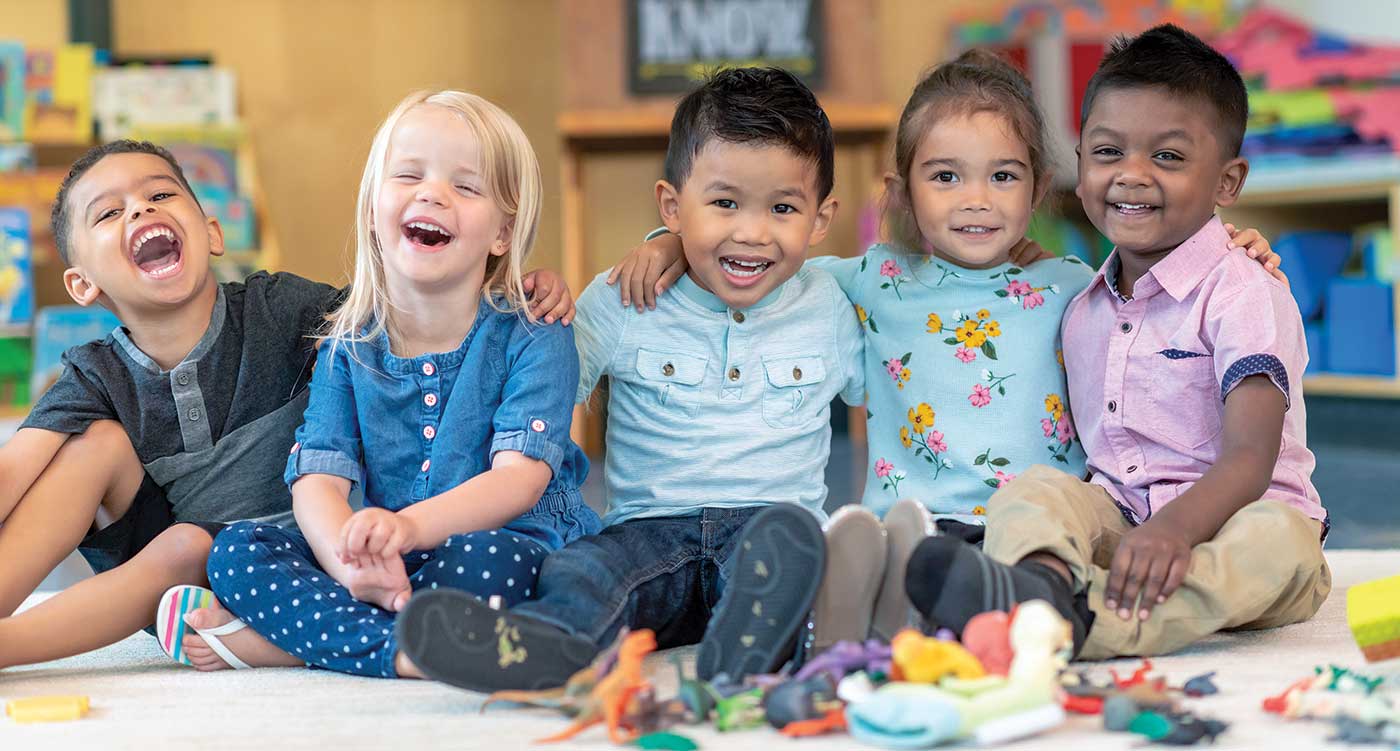 It takes a village
EVMS initiative has built a "village" to help children thrive
Delores Greene-Price is program manager for Bon Secours Family Focus, which provides support services to parents in Hampton Roads. Her office is in Newport News, but not long ago, she tackled rush hour to reach the Chesapeake campus of Tidewater Community College for the annual EVMS Minus 9 to 5 Work Group Summit.
"I've been a member of Minus 9 to 5's Thriving Families work group for about a year now," she says. "Being involved with Minus 9 to 5 helps me learn what else is going on in the community, so my program doesn't have to reinvent the wheel."
That sentiment was echoed by the 90- plus attendees who joined Ms. Greene-Price at the summit. Together, they represent Minus 9 to 5's growing network of multidisciplinary providers, hospitals, clinics and other advocates who are committed to improving early care and education for children in Hampton Roads.
Established in 2016 by the Hampton Roads Community Foundation, Minus 9 to 5 is a community-led collective impact initiative based at EVMS. It was formed to equip and support the region's families to raise children — starting at conception and continuing through age 5 — who are healthy, thriving and ready to learn.
Minus 9 to 5's six work groups each comprise 15 to 20 professionals who represent local organizations that are focused on child and family health. The work groups meet monthly to connect the dots between programs and resources that already exist and identify any gaps.
For example, after they learned that 13 home-visiting organizations were serving local families, the services were better coordinated and some duplication eliminated.
"Studies show that children who start school without the social, emotional and educational skills to succeed will fall behind."

– Jane Elyce Glasgow, PhD, Executive Director, EVMS Minus 9 to 5
When the work groups identified a gap — low registration for kindergarten — Minus 9 to 5 created its annual Countdown to Kindergarten campaign. Each spring, the multimedia public-service campaign educates parents on how to prepare ageready children for kindergarten and what's required by each public school system for registration.
"Studies show that children who start school without the social, emotional and educational skills to succeed will fall behind," says Jane Elyce Glasgow, PhD, Executive Director of Minus 9 to 5 and a former kindergarten teacher. "This can set the stage for children to struggle for a lifetime."
Dr. Glasgow explains that some area families, especially those living in poverty, aren't aware of the variety of programs and services that exist to help them and their children. "This barrier strains families and can have a long-lasting negative impact on their children."
More than 15,000 babies are born each year in South Hampton Roads' seven hospitals. "Our goal is to ensure that South Hampton Roads' families thrive," she says, "and their children are healthy and enter school ready to succeed."