Luanne Thorndyke, MD, FACP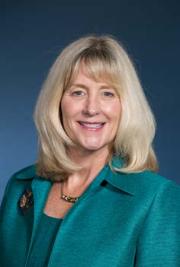 Luanne Thorndyke, MD, is Vice Provost for Faculty Affairs at the University of Massachusetts Medical School (UMMS). She leads an office responsible for all matters related to faculty, including sponsoring faculty/leadership development, administering academic affairs, leading efforts to promote recognition and satisfaction, supporting faculty diversity and inclusion and spearheading efforts to advance women and promote gender equity. Prior to joining UMMS, she was Associate Dean for Professional Development at Pennsylvania State College of Medicine and Assistant Dean of Continuing Medical Education. A graduate of Duke University and University of Nebraska College of Medicine, Thorndyke is a board-certified internist. Her clinical interests include women's health and geriatrics. Thorndyke was elected Chair of the Association of American Medical Colleges Group on Faculty Affairs in 2013. She is also a member of the Group on Diversity and Inclusion and the Group on Women in Science and Medicine.
Using temperaments to enhance your leadership capability
Dr. Thorndyke defines leadership as "inspiring others to work together towards a common vision." Communication and team building are the currency of leadership. Our temperament is how we see ourselves in the world and it is our style. The PACE palette is a tool that helps individuals understand their style. Knowing your style, your strengths and weaknesses as a leader and team member is important for self awareness of how you function as a leader and for building diverse teams with complimentary styles.
At the end of the professional development byte, you will be able to:
Apply an understanding of different temperaments to leadership strategies and team building
Watch this professional development byte:
Dr. Thorndyke has disclosed she has no relevant financial relationships.