Mark Sinesi, MD, PhD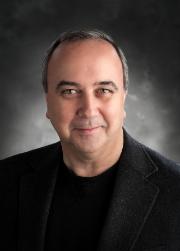 Mark Sinesi, MD, PhD, is Chairman and Medical Director of EVMS Radiation Oncology (2005 onward). He completed his medical degree at Boston University, his residency at Tufts University School of Medicine and a research fellowship in radiation biology funded by the National Institutes of Health at Colorado State University. Dr. Sinesi has been active in clinical practice for over 25 years. In 2004, he was awarded the Annual Medical Staff Award for Outstanding Contributions to the Medical Profession and Distinguished Service in Radiation Oncology by Obici Health Systems. Since then, he has been named a Healthcare Hero by Inside Business and a Top Doc in Coastal Virginia Magazine annually. He has been the founding director of 17 radiation centers, and he currently provides service at three local radiation centers and two centers at remote sites (Boston and Philadelphia).
Developing a successful clinical practice
Building a successful clinical practice is multifaceted and based on components such as leadership styles, team dynamics and interaction with patients. Dr. Sinesi shares his insight and experience into what it takes to develop a successful clinical practice including the components of being a successful leader and attracting patients to your practice. The insights shared are based on over 25 years of working with patients in clinical practice and within various hospitals and clinics.
At the end of the professional development byte, you will:
Identify different types of practice leadership
Describe approaches to building a strong practice team
Utilize proposed strategies for building success and respect in your practice
Watch this professional development byte:
Resources
Lencioni, P. The Five Dysfunctions of a Team, A Leadership Fable.
*These resources were not used to inform the interview and are provided as suggestions for further reading.
Dr. Sinesi has disclosed he has no relevant financial relationships.