Joshua Morris, MD, MA, NCMP
Second Year Fellow
Joshua received his Bachelor of Arts in Bioethics from the American Jewish University in Bel Air, California in 2012 as Magna cum laude. He then went on to obtain his Master of Arts in Medical Ethics and Law with a specialization in Reproductive Ethics and Law from the King's College London – Dickson Poon School of Law in 2016. Joshua received his M.D. degree from the Tel Aviv University – Sackler School of Medicine in Israel in 2018. He completed his OBGYN residency at the University of Tennessee Health Science Center in June 2022 and started his REI fellowship at EVMS in July 2022.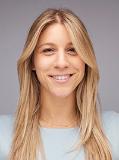 Arielle Yeshua, MD
First Year Fellow
Arielle received her Bachelor of Arts in Cell Biology and Neuroscience, and Psychology from Rutgers University in 2014. She completed her medical education at Donald and Barbara Zucker School of Medicine at Hofstra/Northwell and her residency was completed at Lenox Hill Hospital in New York where she was the Administrative Chief Resident. She also received the Pacific Coast Reproductive Society MD Scholarship in March 2022. Arielle started her REI fellowship at EVMS in July 2023.