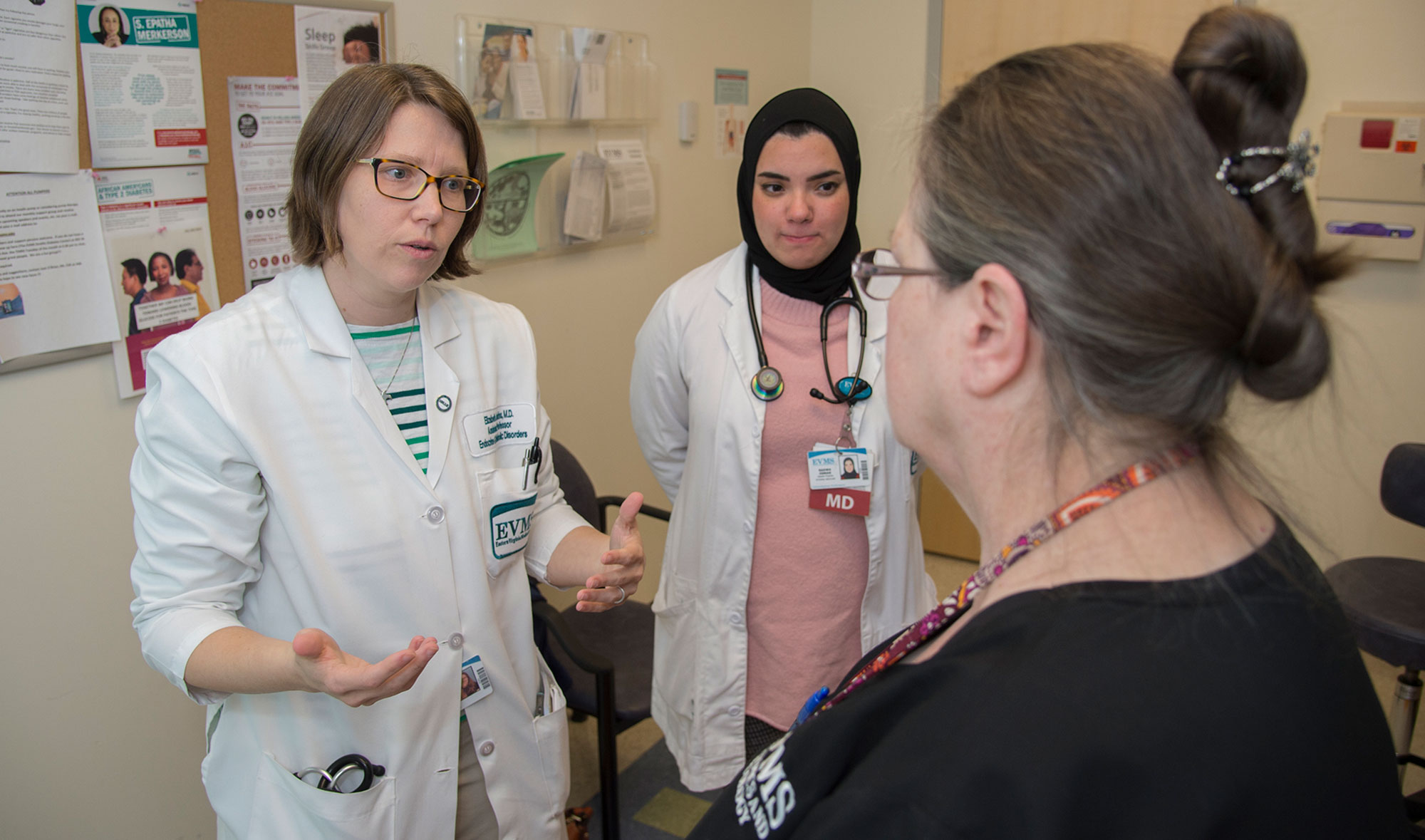 Internal Medicine
Providing award-winning comprehensive care and managing common and complex illnesses of adolescents, adults and the elderly from the primary-care office to the hospital.
Be a part of groundbreaking research with the Strelitz Diabetes Center. Participate in a clinical trial to improve health in our community and around the world.
"Enhancing opportunities for our medical students, residents and fellows to engage with our distinguished faculty and innovating in the delivery of medical education remains fundamental to our mission of providing an excellent medical education."
Join our dedicated, energetic team of clinicians, researchers, educators and support staff in Internal Medicine, one of the largest academic departments at EVMS. Find out how you can make a difference for patients and our community.