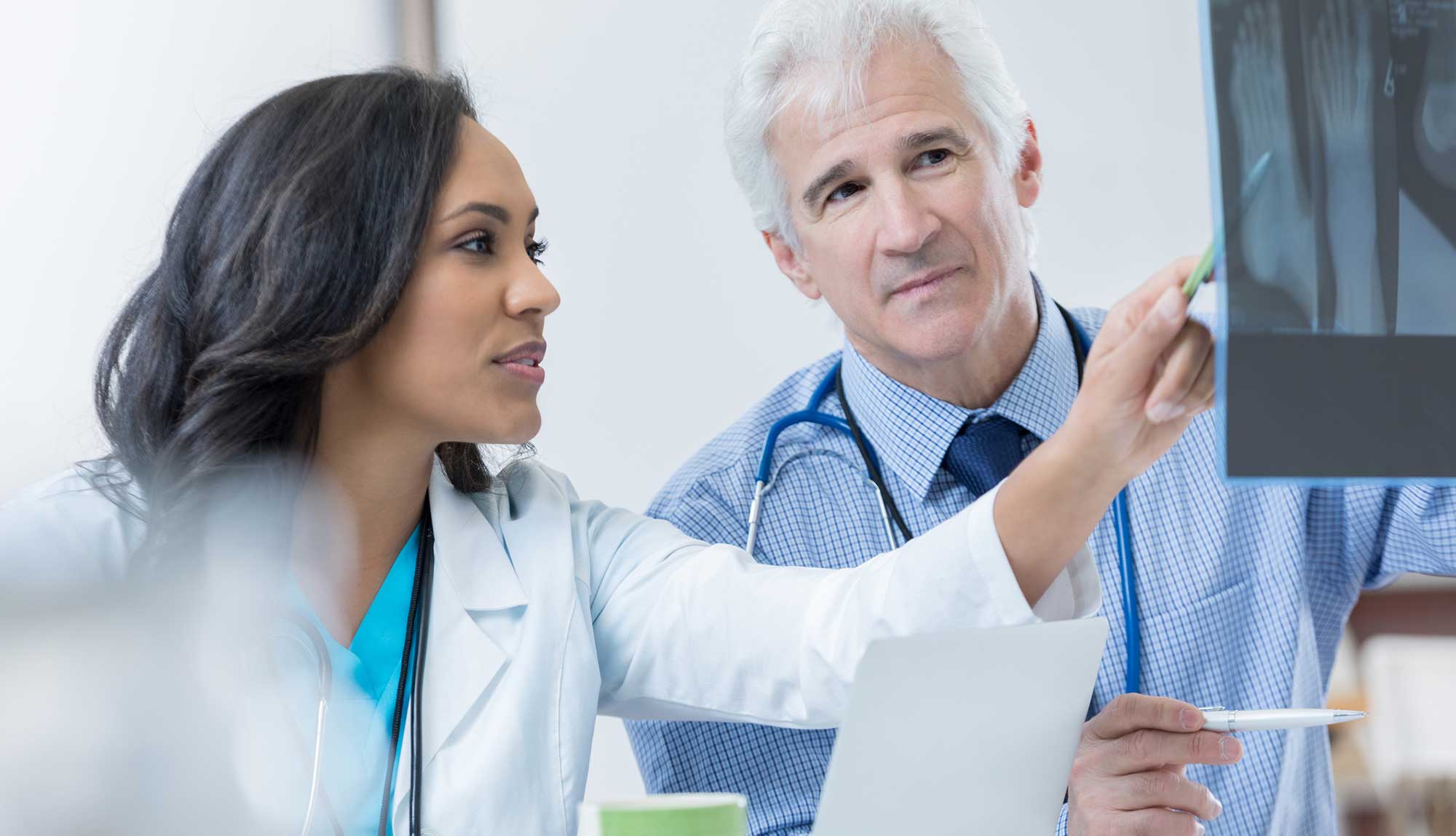 Podiatry Residency
Master podiatric medicine and surgery and treat patients with a holistic approach in our Podiatry Residency.
Where you'll train
‌Coastal Podiatry, Inc.
Coastal Podiatry, our residency's primary training site, was established in 1987. Located in Virginia Beach, this practice provides comprehensive patient care with specialties including pediatric podiatry, reconstructive podiatry, sports-related podiatry, diabetic limb salvage and general medicine of the foot and ankle. Our facility offers in-office orthotics, radiographs, diagnostic ultrasounds, vascular studies and surgical procedures.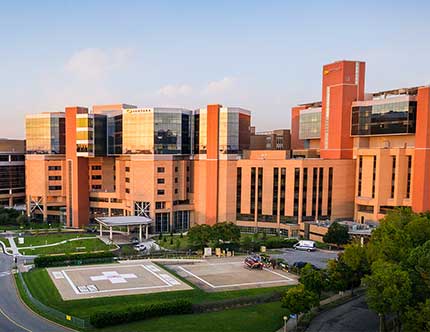 Sentara Norfolk General Hospital
Sentara Norfolk General Hospital is home to the area's only Level I trauma center and burn trauma unit, the region's premier heart program and the primary teaching hospital for EVMS. Its active cardiology, cardiac rehabilitation, sleep medicine, epilepsy and oncology programs, as well as its heart, lung, kidney and pancreas transplant programs, make Sentara Norfolk General an ideal place for residents to perform their rounds.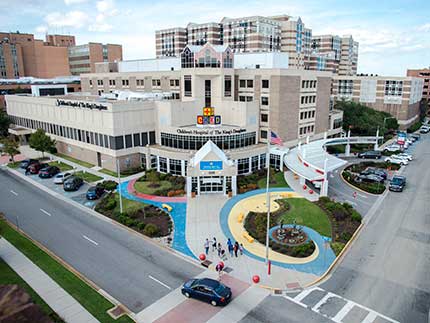 Children's Hospital of The King's Daughters
‌Children's Hospital of The King's Daughters (CHKD) is the only freestanding children's hospital in Virginia. With 206 beds, it is the regional pediatric referral center for coastal Virginia and northeastern North Carolina. The hospital is home to the area's largest and most advanced neonatal and pediatric intensive care units, as well as the state's only acute inpatient rehabilitation unit. Our program is one of few podiatry residencies in the nation that conduct rounds in a pediatric hospital. Podiatry residents master surgical skills and practice pediatric podiatry at this facility.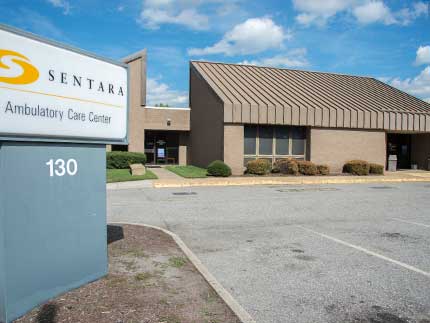 Sentara Ambulatory Care Clinic
Sentara's Ambulatory Care Clinic provides uncompensated medical care to uninsured or underinsured Norfolk residents. The Ambulatory Care Clinic is a follow-up option for patients recently discharged from Sentara hospitals and emergency facilities. The clinic offers lab services, X-rays, EKGs, specialty clinics and medication assistance programs, which are available to help patients get prescription medications free or at a reduced cost. Trainees rotate in the clinic and work with a multidisciplinary healthcare team to deliver continuity care and maintain patient relations.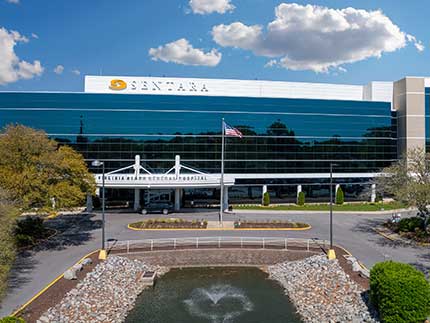 Sentara Virginia Beach General Hospital
Sentara Virginia Beach General Hospital is a 276-bed acute care facility offering specialized, tertiary services and the region's only Level III trauma center. It houses the Sentara Heart Center and Sleep Center and provides specialty care in orthopedics, neurosurgery and thoracic and colorectal surgery. Podiatry residents are put on trauma call at this facility during their training.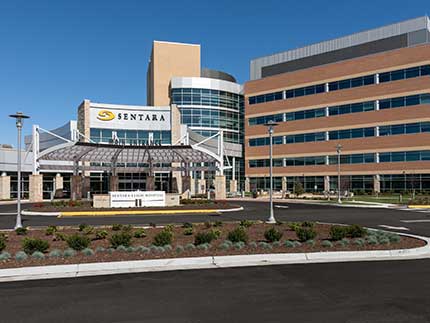 Sentara Leigh Hospital
Sentara Leigh Hospital is a 250-bed acute care facility specializing in orthopedic, cardiac, advanced imaging, obstetrical, gynecological and breast care services. Sentara Leigh Hospital offers a contemporary care environment for general medical/surgical and ambulatory services. The medical center includes the 48-bed Orthopedic Hospital at Sentara Leigh, one of Sentara's multiple specialized orthopedic care facilities.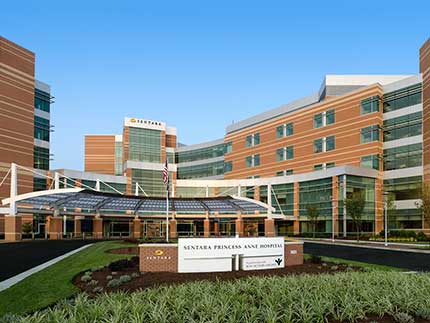 Sentara Princess Anne Hospital
Sentara Princess Anne Hospital is a 160-bed acute care hospital that serves southern Virginia Beach, Chesapeake and northeastern North Carolina. Sentara Princess Anne Hospital, in partnership with Bon Secours Virginia, brings quality clinical outcomes, experienced physicians, award-winning patient safety initiatives, advanced technology and a patient-centered approach to care for patients. A Magnet medical center with more than 100 physicians and services offered, Sentara Princess Anne Hospital provides its communities with comprehensive healthcare.
Previous
Next
At EVMS, we know life happens, and we want you to be covered when it does. That's why we offer competitive benefits packages for our residents and fellows.