‌
‌
When homeless individuals began showing up at activites for Jim White Fitness & Nutrition Studios, the Virginia Beach studio's owners realized how valuable their business' services could be to the homeless. They created LIFT Fitness Foundation, a nonprofit providing nutrition, fitness and job placement training and services to the homeless and those in need.
Students support LIFT's 30-, 60- and 90-day fitness and nutrition programs by leading courses in fitness, nutrition and food shopping, providing process quality assessment and improvement and more at locations across Southside Hampton Roads.
Click here to report your service hours for LIFT.
For additional details on LIFT, click here to download the handout.
You may also contact Community-Engaged Learning or faculty lead Jamie Rhoades for any additional questions.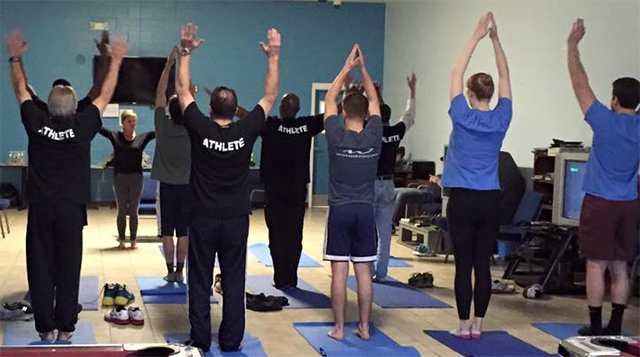 Project LIFT trains homeless clients sustainable exercise skills.
Athletes are also taught nutrition and shopping skills.