The PA program is divided into two phases, spanning 28 consecutive months over seven semesters.
Phase I, the 16-month pre-clinical year, spans four consecutive semesters (68 credit hours) and incorporates traditional classroom interaction with clinical skills development and simulated patient interaction through the Sentara Center for Simulation and Immersive Learning.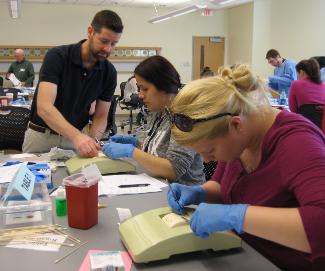 In Phase II (26 credit hours), students complete 8 clinical field experiences with supervised, direct patient care in various medical and surgical disciplines, which form the basis of the professional socialization process and adaptation to the role and functions of a physician assistant.
Most of the clinical sites are located throughout Hampton Roads. Opportunities exist for clinical placements outside the region and for students to initiate new rotation sites. However, international clinical placements are not an option.
Graduates are required to pass the Physician Assistant National Certifying Examination (PANCE) and meet state-specific regulations in order to practice clinically.