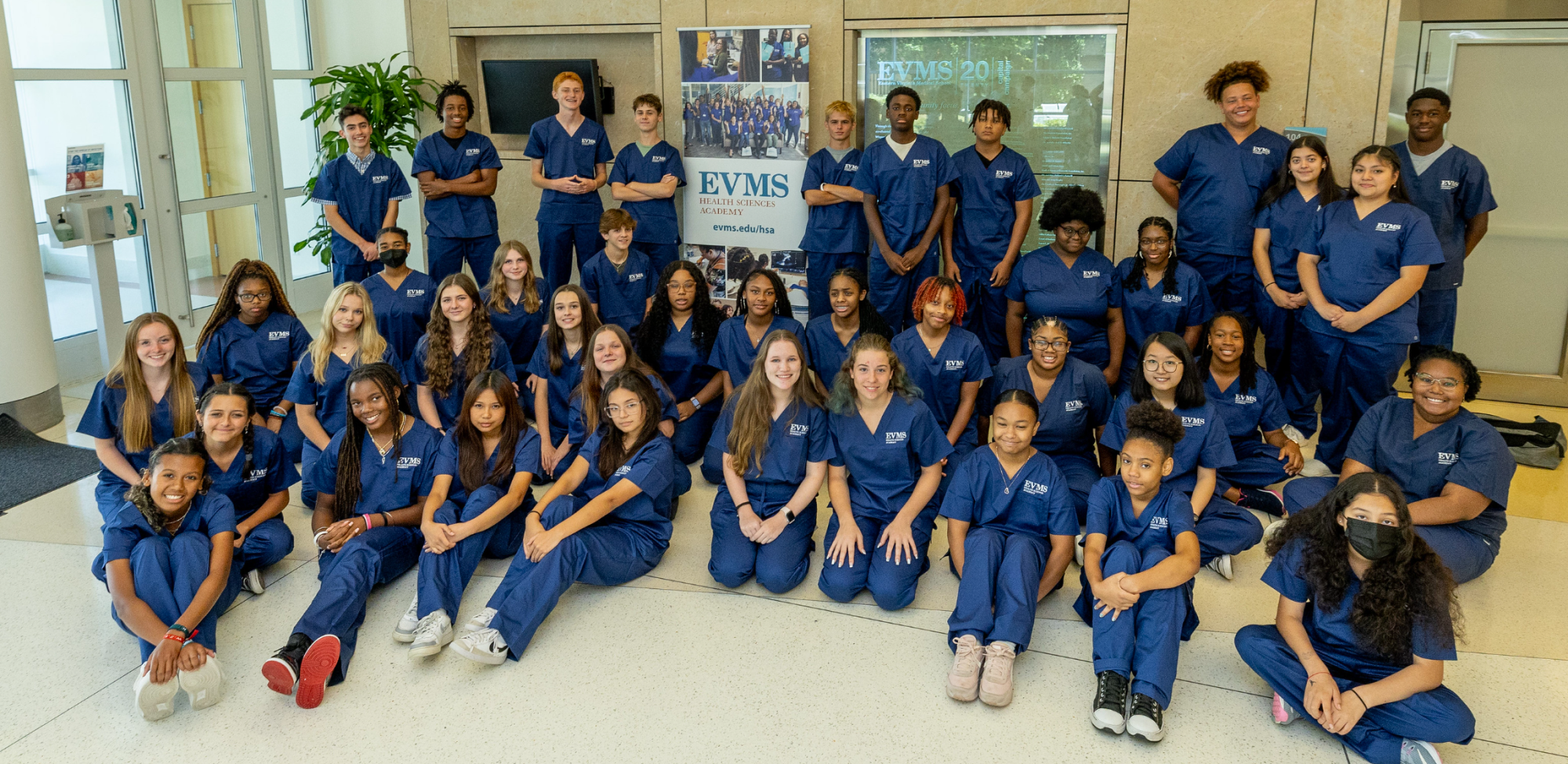 Health Sciences Academy
The Health Sciences Academy is a multi-year, tuition-free, enrichment program providing high school students with an opportunity to explore diverse career paths in health care.
Created in partnership with Portsmouth and Northampton County public schools, Health Sciences Academy brings students from those districts to the campus for firsthand health professions training.
"The path of medicine is a long one, and I am proud to say that the EVMS Health Sciences Academy has been a key experience for me to want to pursue that path."
July 2024
In-person logistics are subject to change.