Alice Fornari, EdD, RD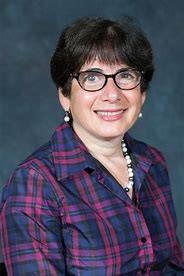 Alice Fornari, EdD, RD is the Associate Dean of Educational Skills Development Zucker School of Medicine at Hofstra/Northwell and is the Vice President of Faculty Development for the 23 hospitals of the Northwell Health organization. She additionally serves as the Program Director for the Masters of Health Professions Pedagogy and Leadership program she created in 2016. Dr. Fornari is co-editor of a manual published by the International Association of Medical Science Educators (IAMSE), entitled Active Learning Strategies for Large Group Teaching. Dr. Fornari obtained her EdD, Higher Education, College Teaching and Academic Leadership at Columbia University, Teachers College in 2001.
Self Regulated Learning
"There is never enough time in classes and clinics for medical students and residents to learn everything – but everything is important." An approach to learning, which utilizes self-directed and self-regulated learning, can help students build the skills they need to become adaptive, innovative and engaged life-long learners beginning in UME, through GME and to continuing professional development. The apprenticeship model of medical education requires providing coaching and development of faculty to understand components of the model and needed skill sets (eg., stages of supervision and appropriate levels of supervision depending on where the learner is in the curriculum)
At the end of the professional development byte, you will:
Differentiate between what is self-directed and self-regulated learning
Utilize the components of the apprentice model of medical education
Apply the concept of the zone of proximal development to teaching
Watch this professional development byte:
Resources
Clearing the confusion about self-directed learning and self-regulated learning.
Gandomkar R, Sandars J. Med Teach. 2018 Aug; 40(8):862-86


Apprenticeship to Entrustment: A Model for Clinical Education.
Merritt C1, Shah B, Santen S. Acad Med. 2017 Nov;92(11):1646.


Mastery learning with deliberate practice in medical education.
McGaghie WC1, Barsuk JH, Wayne DB. Acad Med. 2015 Nov; 90(11):1575.


Twelve tips for applying the science of learning to health professions education.
Gooding HC, Mann K, Armstrong E. Med Teach. 2017 Jan;39(1):26-31.


When I say … adaptive expertise.
Mylopoulos M, Woods NN Med Educ. 2017 Jul;51(7):685-686.
Dr. Fornari has disclosed she has no relevant financial relationships.