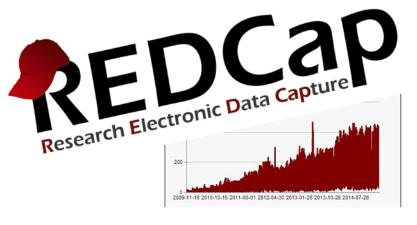 REDCap is a secure web application for building and managing online surveys and databases. While REDCap can be used to collect virtually any type of data (including 21 CFR Part 11, FISMA, and HIPAA-compliant environments), it is specifically geared to support online or offline data capture for research studies and operations. The REDCap Consortium, a vast support network of collaborators, is composed of thousands of active institutional partners in over one hundred countries who utilize and support REDCap in various ways.

Originally licensed and installed at EVMS under the Clinical Research Services Program in the Leroy T. Canoles Jr. Cancer Research Center in 2014 to facilitate several small projects, REDCap has now been promoted to an institutional resource. A dedicated server was purchased and provisioned in February of 2016 and EVMS REDCap was brought online April 1st, 2016.
For additional assistance with REDCap or Data Collection Projects, Please contact us at redcap@evms.edu.
You can watch a brief video about REDCap Here.
REDCap tutorial videos can be accessed Here.
---
If you would like to start using REDCap, Please Request an EVMS REDCap Account.
---
If you already have an account you can Login to EVMS REDCap.
---
Please be aware that CHKD has their own REDCap instance.
Click Here to Login to CHKD REDCap.
---