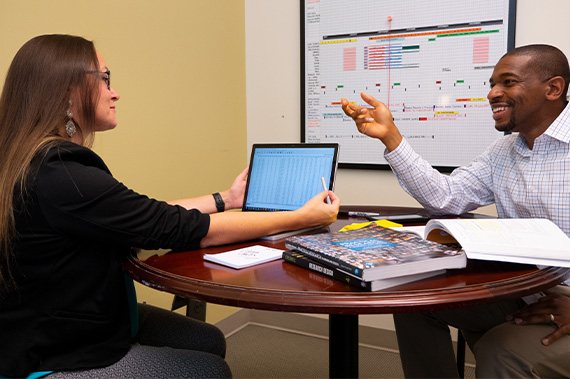 Medical and Health Professions Education, PhD
Earn your doctoral degree and become an educator, leader and scholar.
Medical and Health Professions Education, PhD
Learn more about the program.
Meet with a program representative.
Meet our students
Mila Shah-Bruce
Mila is an Assistant Professor of Obstetrics and Gynecology at Louisiana State University-HSC Shreveport. She serves as the OBGYN clerkship director for third and fourth-year medical students. Mila is active in committees such as the academic success counsel for medical students, residency clinical competency committees, medical curriculum committee, and the hospital medical executive committee. She is passionate about education and empowering students, faculty and support staff. In her free time, Mila likes to get outside and enjoy nature with her family and furbabies.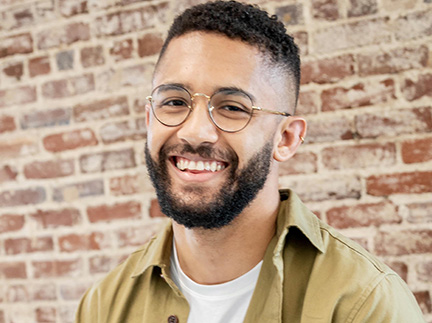 Jeremy Amayo
Jeremy is a DMHPE student interested in studying student self-regulation following academic failure. He serves as director of ultrasound education and is an assistant professor and critical care PA at Emory University School of Medicine. In his teaching role, he has implemented several novel active learning strategies to improve PA student competency in the basic sciences. Outside of his professional life, Jeremy loves to spend time with his wife and 3 children, play music and train Brazillian Jiujitsu. You'll usually find him with an ultrasound probe in one hand and a coffee in the other.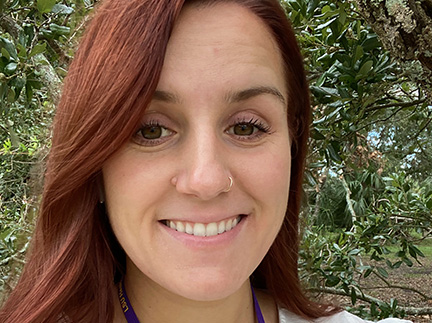 Alyssa L. Ransom
Alyssa is an Instructor of Gross Anatomy in the nursing school at LSUHSC in New Orleans, LA . She hopes to research the inclusion of race and ethnicity in the basic science course curriculum and how that impacts students. And, she admits to being one of those people that likes to do organized runs on holidays!
Becky Gates
Becky is a general surgery resident at Virginia Tech-Carilion Clinic in Roanoke, VA. She is taking two professional development years to complete her MMHPE at EVMS and work as a research fellow for the C-STAR surgical education lab at University of Michigan. In the future, Becky sees herself as a program director or clerkship director who is involved in nationwide conversations about how to improve our surgical education system. In her spare time she enjoys hiking, cooking and gardening with her husband. She also enjoys snuggling with their two fur-babies.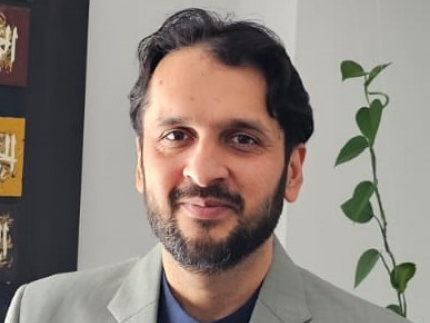 Muhammad Owais Aziz
Owais is a clinician, educator, researcher, equity, diversity & inclusion advocate, and disaster relief planner. Currently, he is a DMHPE student and Professor of Sciences at St. Lawrence College, Ontario. Owais is actively engaged in multiple local and international organizations. As a result, he was nominated for an Innovation Award, and designated as a Change Agent for initiating and managing organizational change. As a member of an EDI+ Belonging task force, he was nominated for the leadership excellence award at CICan, which represents 141 publicly funded colleges and universities across Canada. Owais loves traveling, playing games, and doing new experiments with his family.
Demetra Castillo
Demetra is a certified Medical Laboratory Scientist with almost 20 years of experience as an educator in both public and private universities. She is an Associate Professor at the University of Cincinnati. Demetra has a Masters in Adult Education and is currently enrolled as a DMHPE student in the Higher Education concentration. Her research interests include spatial analysis, students with developmental and intellectual disabilities, and medical laboratory workforce shortages. In her spare time, Demetra loves to spend time with her family, swim, read books, and travel.
Melanie Nohrer
Melanie has worked in higher education for 11 years at a variety of administrative levels and departments including admissions, academic affairs, administration and graduate medical education. She has a Master of Education in Higher Education, Educational Leadership degree from Liberty University, and is currently pursuing a DMPHE degree at EVMS. Melanie works as an Educational Specialist for EVMS Obstetrics & Gynecology, managing all three fellowship programs. Her top priority within the program is a fellow's success, achievement and overall experience!
Previous
Next