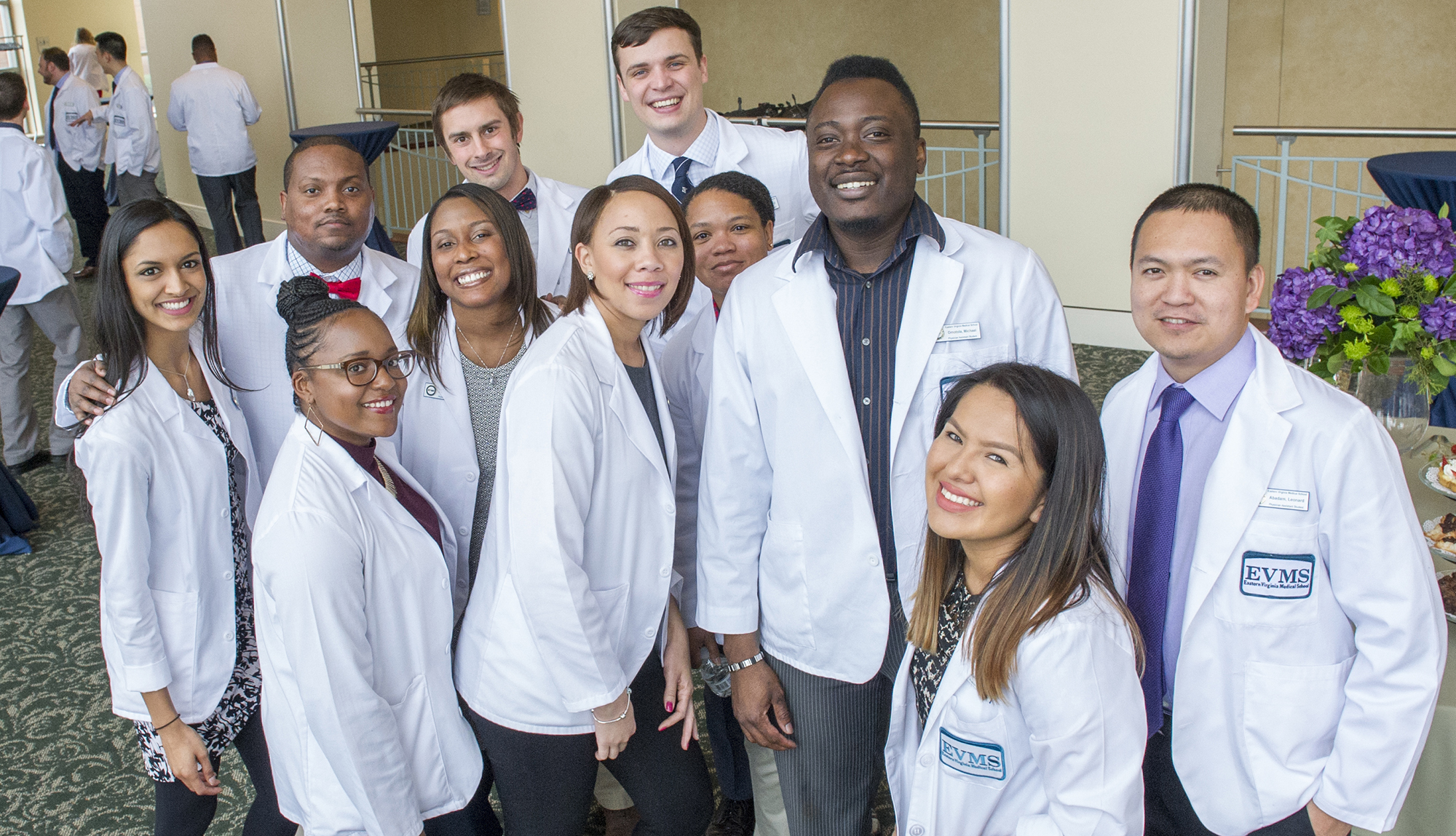 Diversity and Inclusion
EVMS attracts students, trainees, faculty and staff from diverse backgrounds and experiences to drive our collective commitment to excellence.
Meet our students
At EVMS we believe that a mixture of ethnic, racial and cultural backgrounds as well as vibrant life experiences are critical to a successful teaching, research and patient-care environment. Fostering an environment where all are welcomed, valued and supported to fulfill their potential is a priority at EVMS. But don't just take our word for it. Hear from people on our campus.