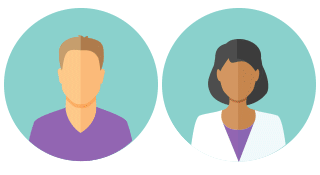 Class Notes
John Caruso, MD

(MD '90, Surgery Residency '94), has joined the Department of Neurosurgery at West Virginia University School of Medicine as Director of Neurological Surgery at Berkeley Medical Center in Martinsburg, West Virginia. Dr. Caruso also offers neurosurgery services at WVU Medicine Brain and Spine.

Victoria Cavanaugh, PhD

(Biomedical Science '95), a former EVMS researcher, passed away in August.

Rachel Hartline, MD

(MD '12), was featured in the article, "Full-spectrum family practice can still include obstetrics," published in a September edition of Family Practice News.

Alison Hunt, LPC, ATR-BC

(Art Therapy '10), has joined Open Door Integrative Wellness in White River Junction, Vermont, as a licensed clinical mental health counselor and registered art therapist.

Matthew McLaughlin, MD

(Internal Medicine Residency, '14, Pulmonary Disease and Critical Care Fellowship '17), has joined Tidelands Health's Inlet Pulmonary Critical Care and Sleep Medicine in Murrells Inlet, South Carolina.

Nici Singletary, MD

(MD '82), Associate Professor of Emergency Medicine at the University of Virginia School of Medicine, received the Presidential Award of Excellence from the American Red Cross, a national award recognizing Dr. Singletary's thousands of hours of volunteer work over eight years.

Jonathan Strand, MD

(BioMed '08, MD '12, Physician Medicine and Rehabilitation Residency '16) an Interventional Physiatrist, has joined Atlantic Orthopaedic Specialists in Hampton Roads.