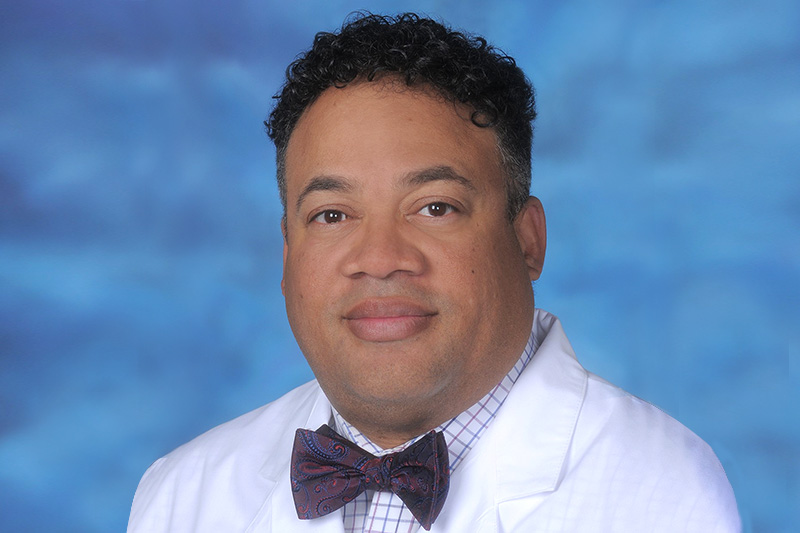 Milton Brown, MD, PhD, serves as Vice Dean for Research at EVMS, where he oversees the institution's research endeavors.
Dr. Brown is a renowned physician-scientist with more than 20 years of experience. His research and educational focus are in translational medicine and therapeutics discovery. Considered a pioneer in his field, Dr. Brown is one of only a handful of physician-scientists in the U.S. to hold both a medical degree and a PhD in synthetic chemistry. He earned his MD from the University of Virginia and his PhD in synthetic chemistry from the University of Alabama at Birmingham.
Dr. Brown is an elected Fellow of the National Academy of Inventors. He has over 40 patents in his name and has authored over 100 peer-reviewed publications. His licensed therapeutic inventions have led to the creation of five biotech companies and he has successfully designed and synthesized two drugs, both of which are in phase I/II clinical testing in humans.
Dr. Brown was a 2015 recipient of the Percy Julian Award by the National Organization of Black Chemists and Chemical Engineers for significant contributions in pure and/or applied research in science. He was appointed to a four-year term by the U.S. Secretary of Health & Human Services to serve as a scientific counselor on the National Toxicology Program Board and has served as a scientific reviewer of grants and programs for the National Institutes of Health, National Cancer Institute, Department of Defense and the American Association for the Advancement of Science.
Dr. Brown came to EVMS from George Mason University where he served as Professor of Practice in the College of Science and Director of the Center for Drug Discovery. Prior to George Mason, Dr. Brown was the founding director of the Drug Discovery Program (DDP) at the Georgetown University Medical Center.