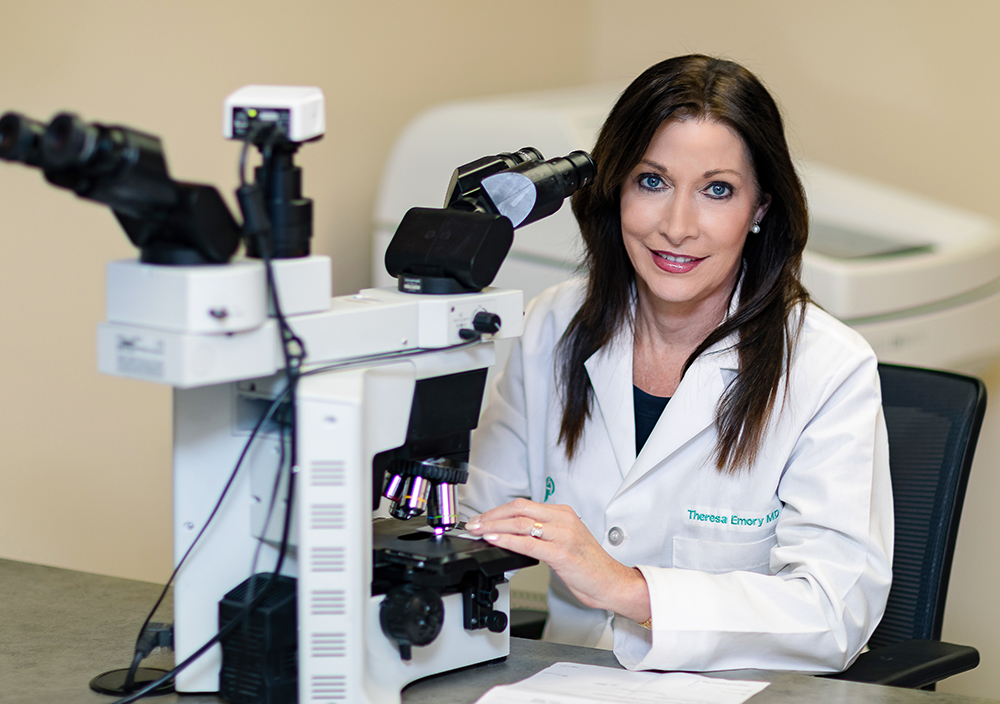 alumniConnections
Alumna's career journey includes military and seven continents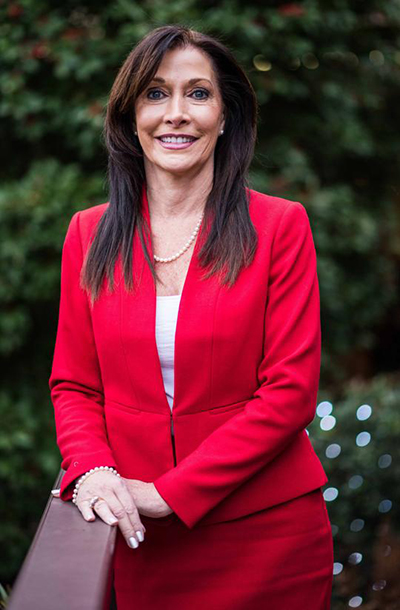 Theresa Emory, MD (MD '89), thought she wanted to be a veterinarian. But after studying animal science for a year, she wound up doing volunteer work at a hospital alongside a pathologist. She liked that the pathologist's job required knowledge about a variety of diseases and provided the opportunity to do research. So she changed her path. And when she began applying to medical schools, EVMS stood out.
"It was so patient-oriented and they were really trying to teach medicine holistically," Dr. Emory says. "It was just so different than any other place I interviewed."
Dr. Emory had a full Navy scholarship as a student and eventually transferred into the Army. After graduating, she completed her pathology residency at the Mayo Clinic, spent six years at the Armed Forces Institute of Pathology (AFIP) as a gastrointestinal and hepatic pathologist, and went on to co-author The Atlas of Gastrointestinal Endoscopy and Endoscopic Biopsies in collaboration with her Mayo Clinic and AFIP colleagues. She left the military in 2000 to practice in southwest Virginia before coming to the Hampton Roads region in 2013.
Now a member of Peninsula Pathology Associates, Dr. Emory serves as medical director for three of the five hospitals in the Riverside Health System and is responsible for validation of all laboratory testing. She also meets with teams of oncologists, radiologists and surgeons each week to decide treatment plans for patients.
"Eighty percent of all medical decisions are initiated from laboratory results," Dr. Emory says, "and I love being at the center of those decisions. The science and medicine are changing all the time, and every day I have to learn something new to make sure patients are getting up-to-date treatments."
In her spare time, Dr. Emory likes to travel — she's been to all seven continents — and spend time with her husband, Roger, whom she met at EVMS. They volunteer with United Way of the Virginia Peninsula and Dream Catchers, a therapeutic riding center in James City County. And she serves on the EVMS Board of Visitors and the Mayo Clinic Alumni Board.
"The EVMS philosophy of teaching medical students to be patient-centered in everything they do is the most important thing for a physician to learn," Dr. Emory says. "EVMS prepared me to go every step of the way because I learned that philosophy from my very first day in medical school."