Abby S. Van Voorhees, MD
Chair
Dermatology
Andrews Hall
As a Professor and Chair of Dermatology, Dr. Van Voorhees specializes in caring for patients with psoriasis and eczema. She is actively involved in clinical research, particularly in issues related to the treatment of psoriasis—the most common autoimmune disease in the country, affecting up to 7.5 million Americans.
Prior to joining EVMS in 2015, Dr. Van Voorhees was the Director of Psoriasis Services and Phototherapy Units at the University of Pennsylvania. Dr. Van Voorhees has published numerous peer-reviewed articles and has co-authored three books.
Currently, Dr. Van Voorhees is Medical Editor of Dermatology World, the official magazine of the American Academy of Dermatology. She is also the first female Chair of the National Psoriasis Foundation (NPF) medical board and has been a member of their board since 2007.
Medical Education: Yale University
Internship Training: Temple University
Resident Training: Yale University
Board Certification: Dermatology
Affiliations:
American Dermatologic Association, Member
American Professors of Dermatology, Member
American Academy of Dermatology, Member
Medical Board, National Psoriasis Foundation, Chair
Dermatology World, Medical Editor
Guidelines of Care Committee, American Academy of Dermatology, Past Chair
Tidewater Dermatologic Society, Member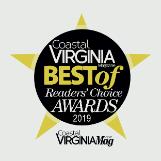 Primary Specialty
Dermatology
Practice Locations
1950 Glenn Mitchell Drive
Suite 208
Virginia Beach
757.689.8139
721 Fairfax Avenue
Suite 200
Andrews Hall
Norfolk
757.446.5629
Submit a Profile Update