myStory
Mother finds hope for baby's future with EVMS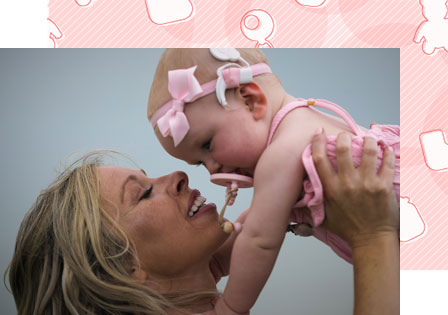 Caring for a newborn is almost second nature for Christy Keane. Before having two children of her own, she was a neonatal nurse who cared for hundreds of babies.
So when her second child, Charly, failed her newborn hearing test, she thought it was a fluke.
"I was sure there was fluid in her ears," Ms. Keane says. "I saw it happen dozens of times with other families."
But that wasn't the case for Charly.
She failed her second and third screenings.
"We had never met a deaf person before and here we were learning Charly had profound hearing loss in both ears," Ms. Keane says. "I was at a complete loss of what the next steps were and what this meant for her."
Initially distressed, she says, "We were looking up childhood hearing loss online, and we learned about cochlear implants and were amazed. We knew that was the direction we wanted to go."
While looking for the best options for Charly, they realized they didn't have to go far.
"When we first started researching cochlear implants we looked at different programs in the region and ultimately, Dr. Moody at EVMS was the best choice. And she's right here in our back yard."
The first step in Charly's journey was having hearing aids installed in October 2017.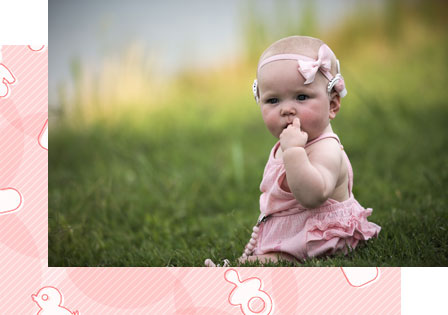 Cameras were rolling as they were turned on, and she heard her mother's voice for the first time.
"She was so emotional. She smiled, pouted, then raised those little eyebrows. It was a face we had never seen."
That video went viral, seen by more than 14 million people. Since then, Ms. Keane has become a hearing loss advocate who shares her story on Instagram in hopes of educating and comforting others.
Many of her followers were waiting eagerly as Charly's journey continued in June 2018, when Stephanie Moody, MD, Associate Professor of Otolaryngology–Head and Neck Surgery, installed the cochlear implants during surgery at Children's Hospital of The King's Daughters. Specialists in EVMS Audiology turned the cochlear implants on just a few weeks later.
Ms. Keane says she sees progress every day. "Thanks to the team at EVMS, I have so much hope for Charly's future."
"It's been a growing sense of relief and peace that we have made the right decisions," Ms. Keane says. "As long as you are giving your children love and language, you are doing a great job."