Students take healthcare
to the street
Through the Community-Engaged Learning initiative called Street Health, EVMS students learn and serve people in need
Thomas Stokes leans in as Emergency Medicine resident Gavin Rogers, MD (MD '19), pores over a piece of paper torn from a notebook and reviews a list of numbers scribbled on it.
Weight, cholesterol, blood sugar, blood pressure? All good.
Mr. Stokes beams with relief.
"I don't really keep up with my health," says Mr. Stokes, 62, of Norfolk, who lacks health insurance, is on disability and was homeless for three years. He's attending a free EVMS Street Health clinic "to get everything checked out."
"This service is a blessing," Mr. Stokes says.
Street Health, like all of the Community-Engaged Learning initiatives at EVMS, integrates community service with structured learning. Students venture out of the classroom and sharpen skills through practical experiences as they tackle health needs in the community.
Street Health launched during the 2018-19 school year, led by Andy Abayan, now a third-year medical student. Under the supervision of a physician, students conduct health screenings for people experiencing homelessness, provide referrals for follow-ups and collect data for continuity of care.
He was inspired by the three years he had volunteered with Doctors Without Walls in his hometown of Santa Barbara, California. The group holds clinics in parks to deliver healthcare to people living on the streets.
"I had the most wonderful experience working with that population," Mr. Abayan recalls. "We're all one step away from being in their situation. A lot of them had one bad thing happen and they couldn't get themselves out of it."
That experience, he says, not only fueled his desire to practice emergency medicine, it inspired him to pitch the idea for Street Health to Don Robison, PhD, Director for Community-Engaged Learning. "We're such a community-oriented school," Mr. Abayan says. People experiencing homelessness "are part of our community."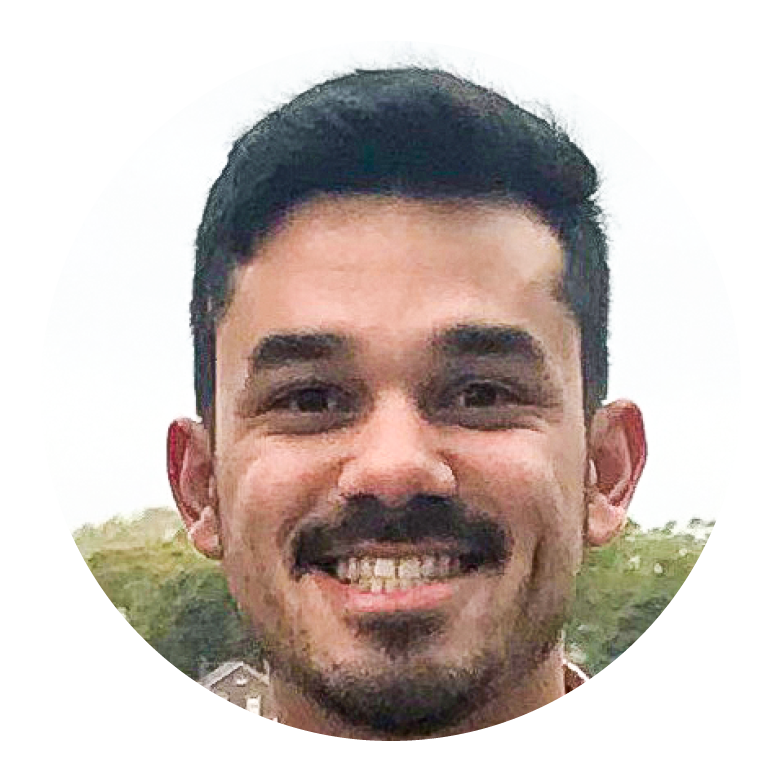 "We're such a community-oriented school." [People experiencing homelessness] "are part of our community."
Andy Abayan, MD ('21)
Katherine Schaffer and Fatmata Conteh, both of the MD Class of 2022, are the current co-leaders for Street Health. "Our goal is to bring basic primary care to those who have the greatest barrier," Ms. Schaffer says, "and to create relationships and build future trust with physicians."
Ms. Conteh became involved in Street Health because she wanted hands-on experience. Before medical school, she worked as a rehabilitation counselor for adults with mental health disorders, some of whom did not have homes. She says the clinics can treat people who would otherwise have to go to the emergency room and incur bills they can't pay. "It's a vulnerable population that falls through the cracks very easily," she adds.
Street Health holds a free clinic at Freemason Baptist Church on the fourth Saturday of the month. That coincides with a free community lunch the church provides. [editor's note: These activities were suspended when the COVID-19 pandemic struck.] During the winter, Street Health partners with the Norfolk Emergency Shelter Team, or NEST, to hold free health clinics at NEST shelter sites. NEST is the City of Norfolk's program through which churches provide meals and shelter for single adults who are experiencing homelessness.
Typically, Ms. Schaffer says, about 20 people attend the clinics at the church. All have their vitals checked; about half undergo more thorough examinations. Many of the patients at the clinic are repeat visitors.
Fatmata Conteh, MD Class of 2022, takes a history on a patient.
On the fourth Saturday of January, Ms. Schaffer wasn't expecting to see many patients because the weather was nice. But the clinic ended up taking care of about 25 patients over two hours.
A couple of people already were waiting out front when a white EVMS van arrived at the church and students began unloading supplies. The clinic would be ready to open in 30 minutes.
Moving quickly up and down a hallway, Ms. Schaffer assigned team partners and their duties. The hallway was set up with a check-in station and several examination areas.
A large, round table was loaded with pain relievers, decongestants, antacids, vitamins, fungal creams, bandages and other supplies to share with patients as needed. Street Health students also were ready to hand out donated clothing and pass out watches to patients to help them get to follow-up appointments on time.
A group from Wagner Macula & Retina Center conducted eye exams to assess potential problems, such as vision loss from diabetes. Alan Wagner, MD (Ophthalmology Residency '86), founder of the practice, is well aware of the need for this care — he is an EVMS alumnus and member of the school's Board of Visitors.
On this day, 22 students helped conduct the clinic, supervised by a surgeon, a psychiatrist and Dr. Gavin Rogers. Dr. Rogers assisted with Street Health while he was a student. Now he's back to offer guidance.
Dr. Rogers says emergency rooms treat a lot of people experiencing homelessness because many don't have health insurance or primary care physicians. And not trusting the healthcare system, many avoid seeking care until their conditions deteriorate.
"This program gives us a chance to meet people," he says, "get to know them, build trust in the community and provide them with preventative and primary care, so they don't end up in the ER."
Street Health patients have presented conditions ranging from strains, sprains, fractures and wounds to urinary tract infections and high blood pressure to diabetes and HIV, he says. "It's a bit like the ER. We see a little of everything."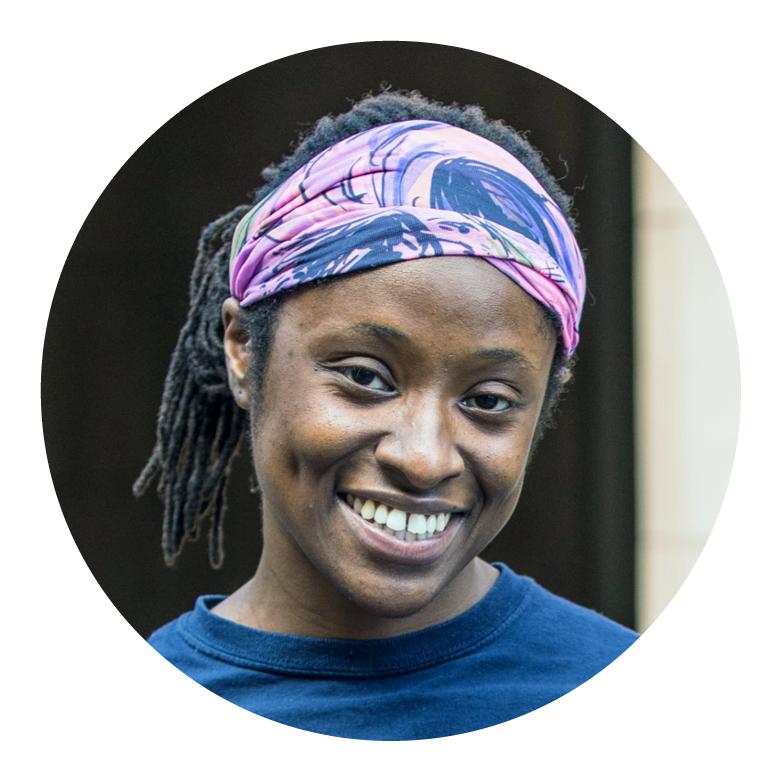 [Street Health focuses on a] "vulnerable population that falls through the cracks very easily."
Fatmata Conteh, MD ('22)
Norine Kuhn, a Research Associate at the EVMS Strelitz Diabetes Center, volunteered her time at the clinic to train the students to screen patients for high cholesterol and diabetes.
"I'm a big proponent of knowing your numbers," Ms. Kuhn says, such as A1C, a blood test that measures average blood glucose levels.
"Once you know your numbers, we can do something for you," Ms. Kuhn says. "This is a way for us to be able to help people who basically cannot afford to go to see a doctor. We can provide information and refer them to outreach centers that can help them get the healthcare they need."
Diabetes, she says, is especially important to diagnose and control because it can affect all aspects of life, such as contributing to vision loss and heart and circulatory problems.
Ms. Kuhn's mother died from complications from diabetes, which inspired her passion for diabetes education. "I don't want anyone to ever have to go through what I went through. If I can help this small group of people, then I've made a difference."
Thomas Stokes Jr. of Norfolk rode his bike to Freemason Baptist Church to have his vitals checked by the Street Health volunteers.
To begin, an intake team at the clinic collects basic information from the patient. Next, a patient goes to vitals stations to have important indicators checked and recorded, such as blood pressure, height, weight and cholesterol.
Patients with chronic conditions like diabetes then visit with a team of EVMS students. The students present their findings to the doctors who weigh in and go back to the patient with the team for further assessments if needed.
Mr. Stokes pedaled over to the church from his new home nearby to come to what he believed to be his fifth or six Street Health clinic. He says he hopes the Street Health clinics will continue indefinitely to help more people like him. Living on the streets, he adds, can lead to despair, depression and sickness.
Mr. Stokes had been living with and taking care of his ill parents. Then the family home was sold, and he found himself with nowhere to go.
"I went from a three-story house to a park bench in three weeks," he says. He slept on sidewalks for about three years until he found housing with help from Norfolk Redevelopment and Housing Authority.
Parish Hodge, 48, of Norfolk, came to Freemason Baptist Church with a friend to attend the free lunch. Mr. Hodge, who says he suffers from post-traumatic stress disorder and has been homeless for about six months, is staying temporarily at a Salvation Army shelter.
When Mr. Hodge saw the EVMS van, he was inspired to go to the clinic to have his foot examined for a pulled muscle. The Street Health team gave him Motrin to alleviate the pain.
"They were really nice and really respectful," says Mr. Hodge, who plans to return to the clinic when he can get to the church.
Ollie Celestin, 51, of Norfolk, also had the free lunch in mind when he visited the church. Intrigued when he spied medical students, he decided to check up on his health and get an eye exam. This was his first time at a Street Health clinic. He was the first in line.
"We basically helped each other today," Mr. Celestin says of the EVMS students. "I just needed to know about my health more than anything."
Mr. Celestin has been homeless since just before Christmas and staying in NEST shelters. He says he has conquered a drug addiction and is optimistic that his living situation will improve.
Freemason Street Baptist Church is pleased to provide a safe environment for the Street Health clinics, says Stephanie Van Leeuwen. She oversees community outreach at the church, which also provides free Friday breakfasts in addition to the free monthly community meals.
Ms. Van Leeuwen notes that the city holds an annual "Homeless Connect" event to provide dental and medical care, haircuts, showers and other services to people who don't have access to basic necessities. She says the Street Health clinics and the free meals mean people experiencing homelessness don't have to wait for another year to pass before they can get services they need.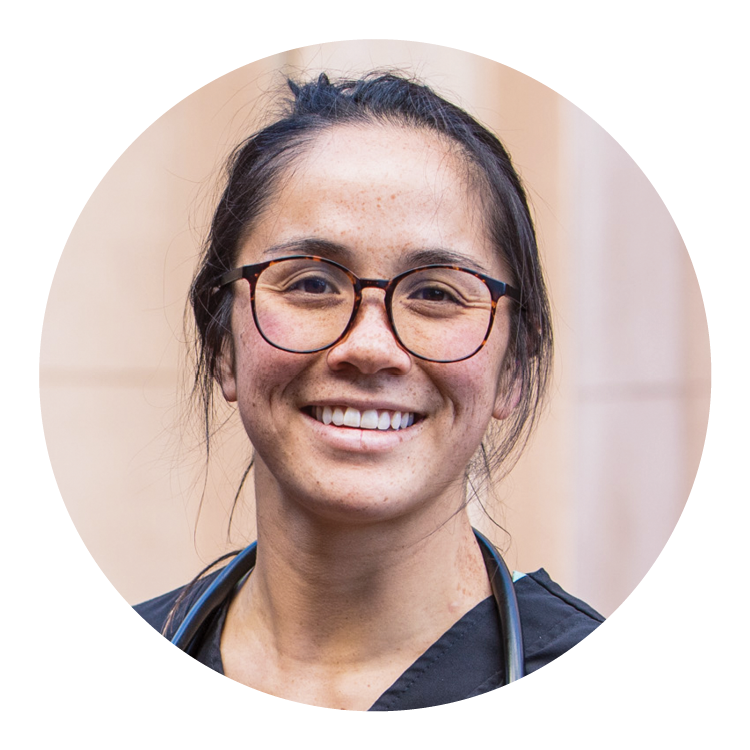 "Our goal is to bring basic primary care to those who have the greatest barrier, and to create relationships and build future trust with physicians."
Katherine Schaffer, MD ('22)
In addition to holding the clinics, the Street Health students volunteer during the second Friday of the month to help serve breakfast. "They do a lot out of the goodness of their hearts," Ms. Van Leeuwen says.
Ms. Schaffer adds that helping serve the church breakfast is a way to make connections with people face-to-face, "not just as a physician who wants to poke and prod you."
Creating those relationships builds trust, she says. She's had some people she's met at breakfast later see her at a clinic and seek her advice.
"We get to meet them where they are," she says. "We get to see them not just as patients, but as friends, colleagues, peers."
In memory of thomas stokes jr
Dec. 18, 1957 - May 19, 2020
Thomas Stokes Jr., whose warm smile graces the cover of this magazine and who is featured within this story, died shortly before our publication date. He was 62. We dedicate this story in his memory.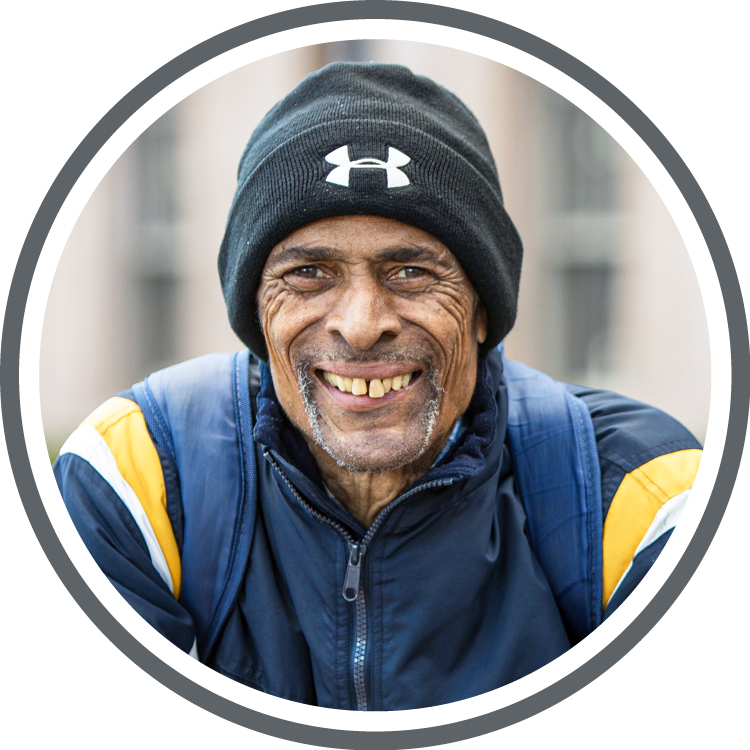 Make a gift to a Community-Engaged Learning initiative at EVMS
Give Now