Mekbib Gemeda, EdD, honored with Humanitarian Award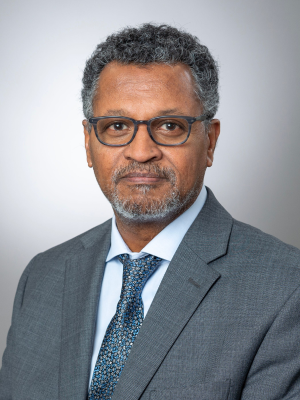 On March 30, the Tidewater Chapter of the Virginia Center for Inclusive Communities will honor Mekbib Gemeda, EdD, Vice President of Diversity and Inclusion, with a Humanitarian Award during the group's 59th Annual Awards ceremony in Norfolk.
The award recognizes the sustained efforts of individuals to advance values of diversity, equity and inclusion throughout the community.
"In addition to providing leadership and a guiding framework to enhance DEI efforts across EVMS, Dr. Gemeda has played an instrumental role in developing and growing initiatives such as the Regional Cancer Disparities Collaborative, the L.D. Britt Premedical Scholars program and the recently launched ENRICHe initiative with Norfolk State," says Alfred Abuhamad, MD, President, Provost and Dean of the School of Medicine
ENRICHe is focused on addressing health disparities, enhancing research opportunities and expanding pathways into health and medical professions for under-represented students. Find out more.