EVMS Biorepository  awarded accreditation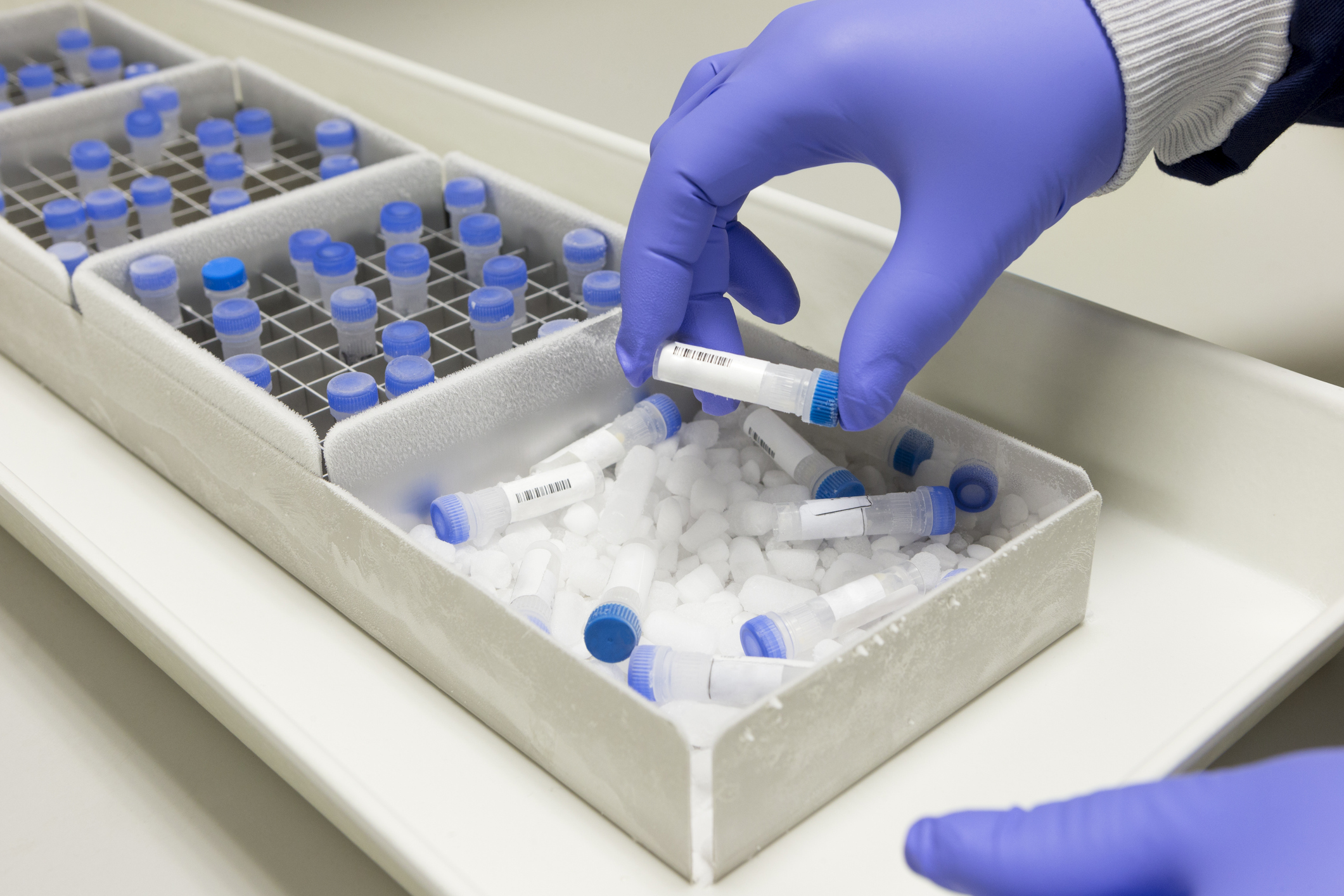 The College of American Pathologists (CAP) recently awarded accreditation to the EVMS Biorepository. The accreditation is a gold standard in the field, and the requirements of the CAP Laboratory Accreditation Program are recognized as being equal-to or more-stringent-than the federal government's inspection program.    
The EVMS Biorepository is one of 8,000 CAP-accredited facilities worldwide.  
"I extend my congratulations and thanks to Biorepository Director Dr. Marta Ambrozewicz and Manager Mary Ann Clements, along with their team," says Alfred Abuhamad, MD, President, Provost and Dean of the School of Medicine at EVMS. "The recognition is a testament to their stalwart support of each other and our institutional mission and goals. I am very proud of this milestone and the work of the entire Biorepository team." 
This is the third time the EVMS Biorepository has earned CAP accreditation.
Upon earning the distinction in 2017, EVMS became the first academic health center in Virginia with a CAP-accredited biorepository and only the second medical facility in the commonwealth to earn this distinction. 
"CAP accreditation documents EVMS' commitment to excellence in research," says Dr. Ambrozewicz, Associate Professor of Pathology and Anatomy. "The Biorepository exists due to the contribution of staff, patients, patient coordinators, nurses, doctors, IRB staff and the support from the Pathology and Anatomy department and the institution. Accreditation was only possible due to their outstanding efforts." 
During the rigorous accreditation process, CAP inspectors examined the laboratory's records and quality control of procedures for the preceding two years. Inspectors also examined laboratory staff qualifications, equipment, facilities, safety program and record, and overall management.     
"The CAP is pleased to recognize EVMS Biorepository as meeting the high standard set as part of the CAP's Biorepository Accreditation Program," says Richard M.Scanlan, MD, FCAP, chair of the CAP's Council on Accreditation. "EVMS Biorepository joins the thousands of others that are committed to raising the quality of biorepository services nationally and internationally." 
With a membership of roughly 18,000 board-certified pathologists, CAP is the leading organization serving patients, pathologists, and the public by fostering and advocating excellence in the practice of pathology and laboratory medicine worldwide.