Virtual session spotlights health disparities among Black patients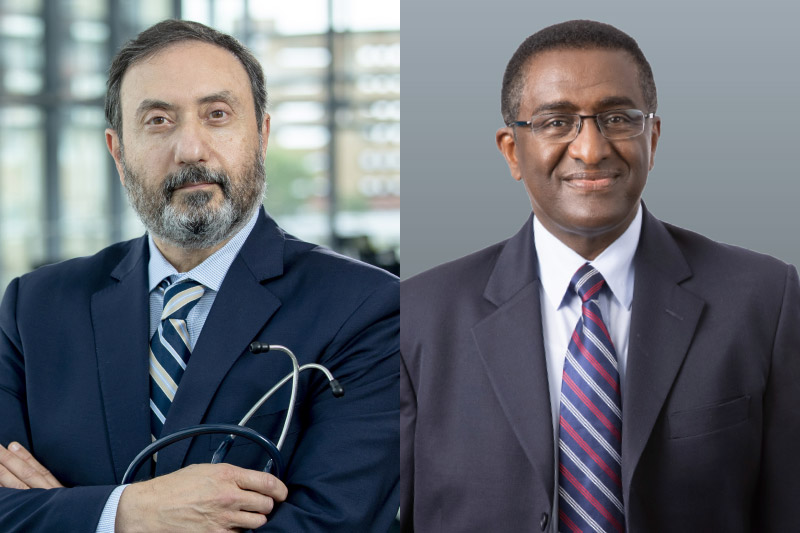 Join Riverside, the Hampton Roads Community Foundation and EVMS virtually for "Health Equity: Diabetes — Closing the Gap in Black Health Disparities" on Tuesday, Jan. 18, at 6:30 p.m.
The event, featuring CNN Host and Dream Corps Founder Van Jones, will include insight from Alfred Abuhamad, MD, EVMS Interim President, Provost and Dean of the School of Medicine (above, left); Elias Siraj, MD, the David L. Bernd Distinguished Chair for Cardiovascular and Diabetes, Chief of Endocrine and Metabolic Disorders and Director of the EVMS Strelitz Diabetes Center (above, right); and Gaylene Kanoyton, President of Celebrate Healthcare. Carl Gibson, MD, of the Riverside Endocrinology and Diabetes Center will moderate the session.