Training course spurs students into action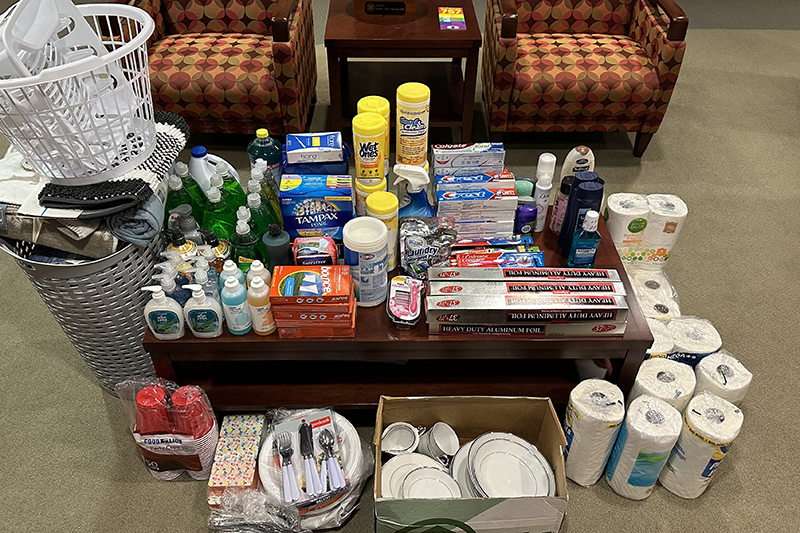 Megan Bianchetta makes learning about family life education a priority.
As a member of the Community-Engaged Learning initiative Medical Educators of Sexual Health (MESH), she jumped at the chance to enroll in a Red Flags to Freedom training session about trauma-informed care for human trafficking survivors.
Just moments into the presentation hosted by HOPES Blue Hearts Clinic, she was shocked by what she learned.
"This experience taught me that human trafficking is much more prevalent than I thought, especially in the Hampton Roads region," says Megan Bianchetta, Medical Master's Class of 2023, Medical Educators of Sexual Health Executive Director. "I felt that this was an area where MESH could make a difference and truly impact our local community."
She didn't wait long to get to work. Within days, she and her MESH colleagues organized a school-wide donation drive to benefit survivors of human trafficking. The team partnered with Survivor Ventures, a non-profit that works to help survivors find economic empowerment, to determine what the victims needed.
They were able to collect more than one hundred household items to donate to the organization. They hope the donation will help give local survivors the opportunity to focus on their recovery.
The US Department of State estimates that at any given time 27.6 million people are victims of human trafficking worldwide.

"With the prevalence of human trafficking globally and my personal interest in Pediatrics, becoming educated and recognizing the main clinical presentations could ultimately help me save the lives of my patients," Ms. Bianchetta says. "I believe every physician should be trained to recognize the signs of human trafficking."
She adds that being sensitive to the signs can help build a better sense of trust. "Building a trusting patient-physician relationship can go a long way in longitudinal care settings."