The 'no makeup' trend is growing - and it's better for your skin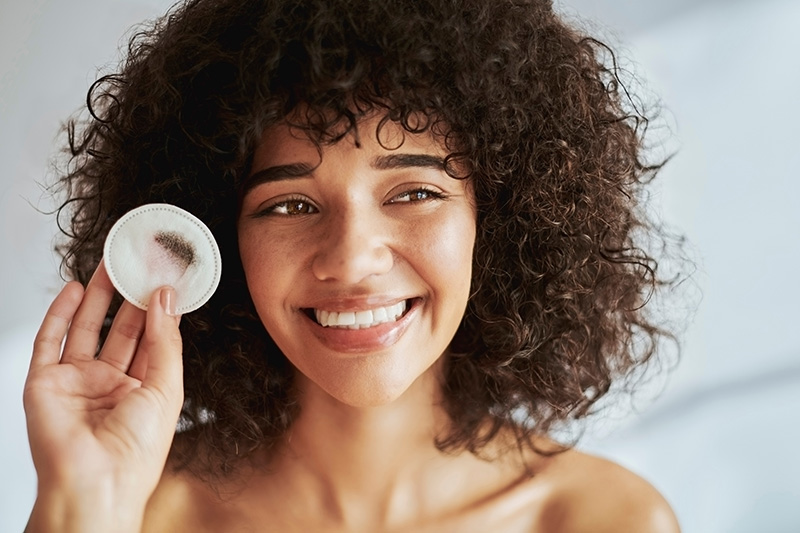 Google searches for "no makeup" peaked the moment Lady Gaga took the stage at the 95th Annual Academy Awards. The singer walked on stage barefaced in casual clothing to sing her Oscar nominated song with a style that was in contrast to the glamorous ensemble and professionally applied makeup she wore earlier in the evening.
Sophia Collins, Master Aesthetician at EVMS Aesthetic Med Spa in Norfolk, says she's seeing more clients embrace the no makeup trend. "Every day people are asking me what they can do to make their skin look brighter without makeup," Collins says. "They are seeing so many famous people go natural and want to do the same."
Singer Alicia Keys began a makeup-free journey in 2016, and celebrities and influencers often take to their social media accounts to post photos of themselves sans cosmetics with the hashtag #nomakeupselfie.
Collins says that the COVID-19 pandemic only intensified the no makeup trend. Masks worn to prevent the spread of the virus can clog pores and cause acne, or "maskne" on some faces, and adding makeup on top of the problem can make it worse. "With everyone staying home," Collins says, "the need for makeup was an afterthought."
In 2020, the first year of the pandemic, makeup sales declined 19% and only recently reached pre-pandemic levels. "Even though the cosmetic industry is booming," Collins adds, "more and more clients are saying that they don't really wear that much makeup anymore."
Makeup was once seen as an affordable indulgence, but the rising cost of living and surging prices of essential items have sent it to the bottom of the shopping list. "People are cutting back in order to save," says Collins, "so if one can improve the overall appearance of the skin without having to hide imperfections under layers of foundation, they will!"
If you do choose to wear makeup, Collins recommends using products which suit your skin type and to regularly cleanse your skin. "Monthly facials are always recommended for an in-depth cleansing and exfoliation, plus who doesn't want to just lay back and relax for an hour? At our Med Spa you have several options from the medical grade facial using professional strength ZO Skin Health products that compliment at-home products, to the HydraFacial."
Learn more about the EVMS Aesthetic Med Spa and schedule an appointment by calling 757.226.8089.