Teen Health 360 launches open call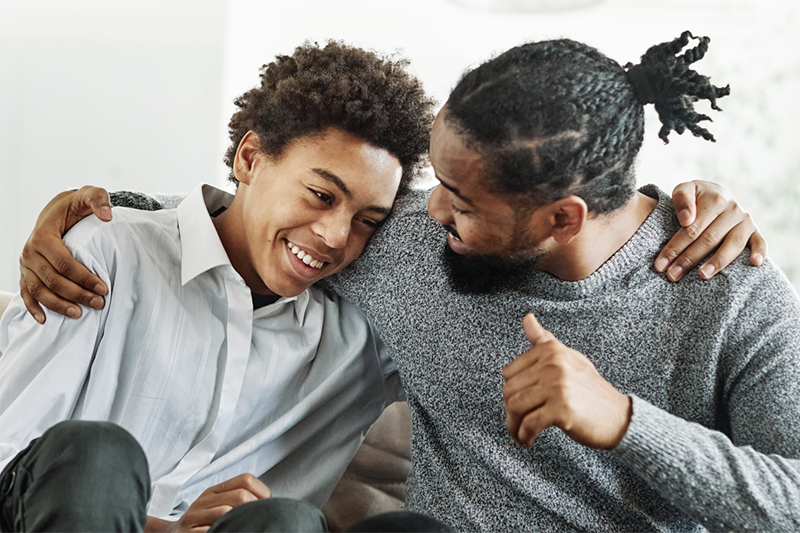 Parents and caring adults play a critical role — particularly during the transition from adolescence into adulthood. That's why EVMS Teen Health 360, part of EVMS Community Health and Research, is organizing an open call contest surrounding the theme: What does a supportive relationship look like between an adult and a teen?
They would like to hear your insights, voices, and perspectives regarding the relationship between a caring adult and a teen. This open call aims to engage the community in a dialogue to solicit voices and ideas to support teens in all types of relationships (with friends, peers, partners, parents, etc.) to improve their health and well-being. The open call addresses the following goals:
Guide teens to identify a caring adult for support when facing challenging situations or difficult decisions.
Support teens to build and foster trusting and supportive relationships with caring adults.
Create a safe space to empower teens to communicate with a caring adult for support to prevent and act against bullying, harassment, and violence.
Who can participate?
The contest is open to anyone and everyone, including youth and adults. Submissions can be from an individual, a group of people, or an organization. We welcome submissions from families which include teamwork between school-age youth, their parents/guardians, grandparents or other trusted adults.
What are they looking for?
They welcome many forms of original submissions, including:
Narratives - write a story or from experience (800 words max)
Poems
Images - submit a picture, drawing, photograph, or painting (please add a caption/short description of the key messages illustrated by the image or images)
Audio or video (max 5 minutes)
Mixed Media - combine storytelling, visuals, audio, or video
A total of $2,500 in prizes will be awarded for exceptional winning submissions ($50 to $200).
Judging Process:
A Judging Committee will be organized to evaluate the submissions. Each submission will be reviewed by at least five judges from the judging team, which will consist of people with diverse backgrounds and experiences (including teens).
Submissions will be judged using the following criteria:
Relevance to the open call theme
Relevance to program target populations (middle and high school students, teachers, parents, guardians, and other caring adults)
Innovation
Inclusivity
Feasibility of information for program use
Overall quality
The Teen Health 360 Program Community Steering Committee has hosted two previous open calls in both 2021 and 2022. The theme for 2021 was, "What does it mean to 'Get Real' about Family Life Education?" The theme for 2022 was, "What does a healthy relationship look like for teens?"
Please contact us at TeenHealth360@evms.edu if you have any questions.
All submissions must be submitted by January 31, 2024. For more information, please visit evms.edu/TeenHealth360 or email TeenHealth360@evms.edu.
An information session will be hosted virtually via zoom on November 21, 2023 at 5 p.m. Please sign up for the zoom session for more details.