Renowned physician-scientist to serve as Vice Dean for Research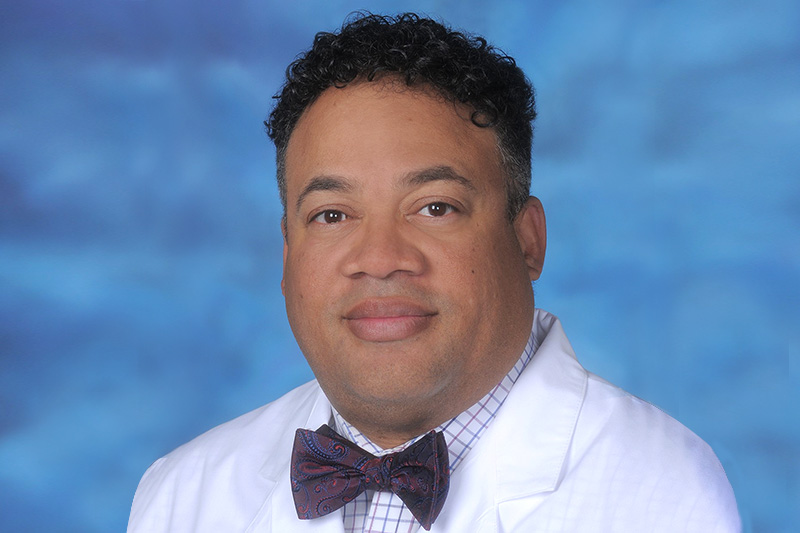 After an extensive national search, Milton Brown, MD, PhD, has been selected as the Vice Dean of Research. He will oversee the institution's research endeavors beginning Aug. 1.
Dr. Brown is a renowned physician-scientist with more than 20 years of experience. His research and educational focus are in translational medicine and therapeutics discovery. Considered a pioneer in his field, Dr. Brown is one of only a handful of physician-scientists in the U.S. to hold both a medical degree and a PhD in synthetic chemistry. He earned his MD from the University of Virginia and his PhD in synthetic chemistry from the University of Alabama at Birmingham.
Dr. Brown comes to EVMS from George Mason University where he served as Professor of Practice in the College of Science and Director of the Center for Drug Discovery.
"I was drawn to EVMS because of its incredible focus and sustained commitment to improve the health of the community," Dr. Brown says. "I am excited to work with our world-class researchers and clinicians toward translating EVMS science into new therapies and diagnostics to significantly improve the health of our community."
Prior to George Mason, Dr. Brown was the founding director of the Drug Discovery Program (DDP) at the Georgetown University Medical Center where he also was appointed as the Edwin H. Richard and Elisabeth Richard von Matsch Endowed Chair in Experimental Therapeutics, tenured associate professor in the Department of Oncology, and associate director for the experimental therapeutics program at the Lombardi Comprehensive Cancer Center (LCCC).
Dr. Brown is an elected Fellow of the National Academy of Inventors. He has over 40 patents in his name and has authored over 100 peer-reviewed publications. His licensed therapeutic inventions have led to the creation of five biotech companies and he has successfully designed and synthesized two drugs, both of which are in phase I/II clinical testing in humans.
Dr. Brown was a 2015 recipient of the Percy Julian Award by the National Organization of Black Chemists and Chemical Engineers for significant contributions in pure and/or applied research in science. He was appointed to a four-year term by the U.S. Secretary of Health & Human Services to serve as a scientific counselor on the National Toxicology Program Board and has served as a scientific reviewer of grants and programs for the National Institutes of Health, National Cancer Institute, Department of Defense and the American Association for the Advancement of Science.
"Together, with the help of our corporate partners and friends from the community, EVMS will accomplish its transformative academic mission by integrating drug discovery and development with an innovative clinical translation center," Dr. Brown says.
Dr. Brown fills the Vice Dean role which has been vacant since April following the retirement of William Wasilenko, PhD.
"I look forward to all we will achieve in our research endeavors under Dr. Brown's leadership," says Alfred Abuhamad, MD, President, Provost and Dean of the School of Medicine. "I am confident he will work with our talented faculty and staff to further advance EVMS' translational research endeavors and move discoveries from the bench to the bedside to address the region's pressing health needs."