New Modern MedED podcast features EVMS physician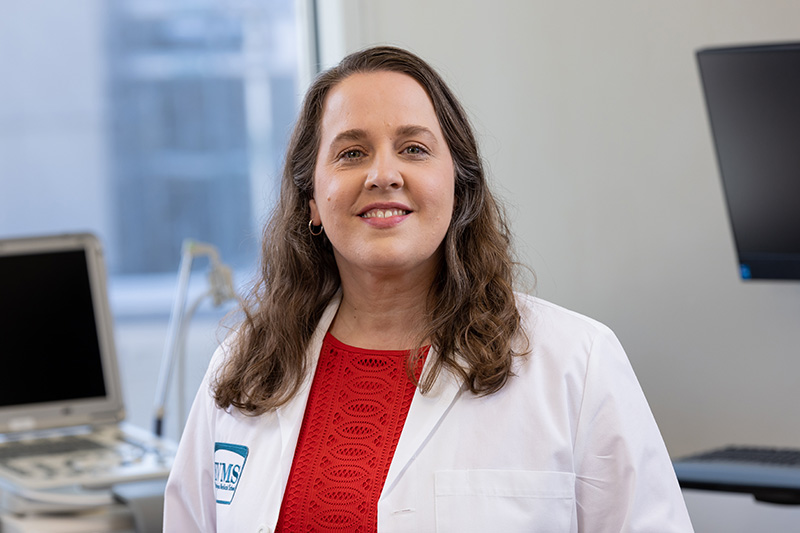 When the American Professors of Gynecology and Obstetrics reached out to its members for volunteers to host a new podcast, Renee Morales, MD, EVMS Assistant Professor of Obstetrics and Gynecology and M3 Clerkship Co-Director, knew she could contribute to the episodes in a meaningful way. With her experience in the field coupled with her recent attendance at the EVMS Live Humble series and completion of Wayfinder Life Coach Training, she felt equipped to tackle topics including implicit bias, microaggressions and personal development.
Dr. Morales applied for and was selected to be a co-host of the APGO's Modern MedEd series, which spends its inaugural season focusing on Equity and the Hidden Curriculum. She features in two of the podcasts so far this season – "Clerkship Grading: Criterion Referenced vs. Normative Referenced" and "Rethinking: The Secret Ingredient for Addressing Burnout, Negotiation, and Communication."
"We often struggle with compartmentalization in medicine and failing to see how our jobs bleed into our personal lives," says Dr. Morales. "How much of how we think and feel goes back to how we take care of ourselves. Are we sleeping, are we exercising, do we have outlets that bring us happiness? Do we have the resources to care for our patients and our families?"
Dr. Morales is joined by fellow podcasters and clinicians from across the country, including host Dr. Chris Morosky, Vice Chair for Education at the University of Connecticut, Dr. Leslie Hardy Hood, Assistant Residency Program Director at Kaiser Permanente in California, and Dr. Fei Cai, Maternal Fetal Medicine Fellow at the University of Pennsylvania.
The team explores the personal struggles of the profession and offers practical tips on topics that are chosen to appeal to members of the medical education community. Though designed to reach Academic Physicians primarily in OB-GYN, the conversations flow easily enough with useful and memorable information to appeal to a broader audience. The "Rethinking" episode touches on the pitfalls of managing your stress response by using the analogy of running from a tiger to illustrate the point.
You can hear more from Dr. Morales as she will continue to lend her voice and expertise to future episodes. The team is already working on the second season of the podcast.
Learn more about APGO and listen to Dr. Morales on the latest episodes of Modern MedEd here or on your favorite streaming service.