HSA expands to Chesapeake thanks to Beazley Foundation gift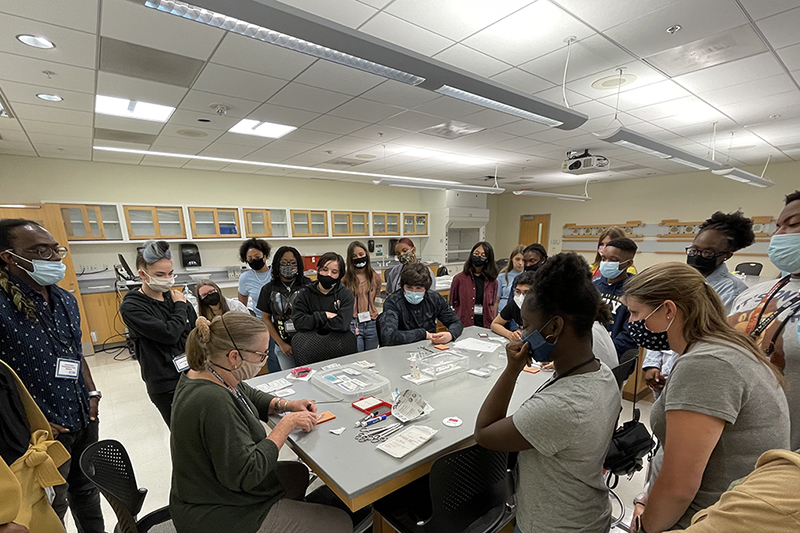 With a generous gift from The Beazley Foundation, the EVMS Health Sciences Academy will expand to include students from Chesapeake public high schools.
Created in 2019, the Health Science Academy is a multi-year, tuition-free, enrichment program providing high school students with an opportunity to explore diverse career paths in health professions. Previously, the program has brought Portsmouth and Northampton students to EVMS each summer.
The Beazley Foundation, a longtime supporter of EVMS has helped transformed the landscape of not only our institution but of Hampton Roads. "The Beazley Foundation is proud to stand for enhanced opportunities and improved health around our region," says Steve Best, President and CEO of the Beazley Foundation. "We are excited to support EVMS' Health Sciences Academy and expand its reach to even more students."
Julie Stoner, PhD, MPH, Assistant Dean for Administration and Engagement at EVMS and Director of the Health Sciences Academy says EVMS is "incredibly grateful to the Beazley Foundation for their generous gift ". "Thanks to their continued support, we will be able to expand our program into Chesapeake, providing additional opportunities for students to explore diverse career paths in health care," she adds.