EVMS, regional partners spotlight "The Power of the Barbershop"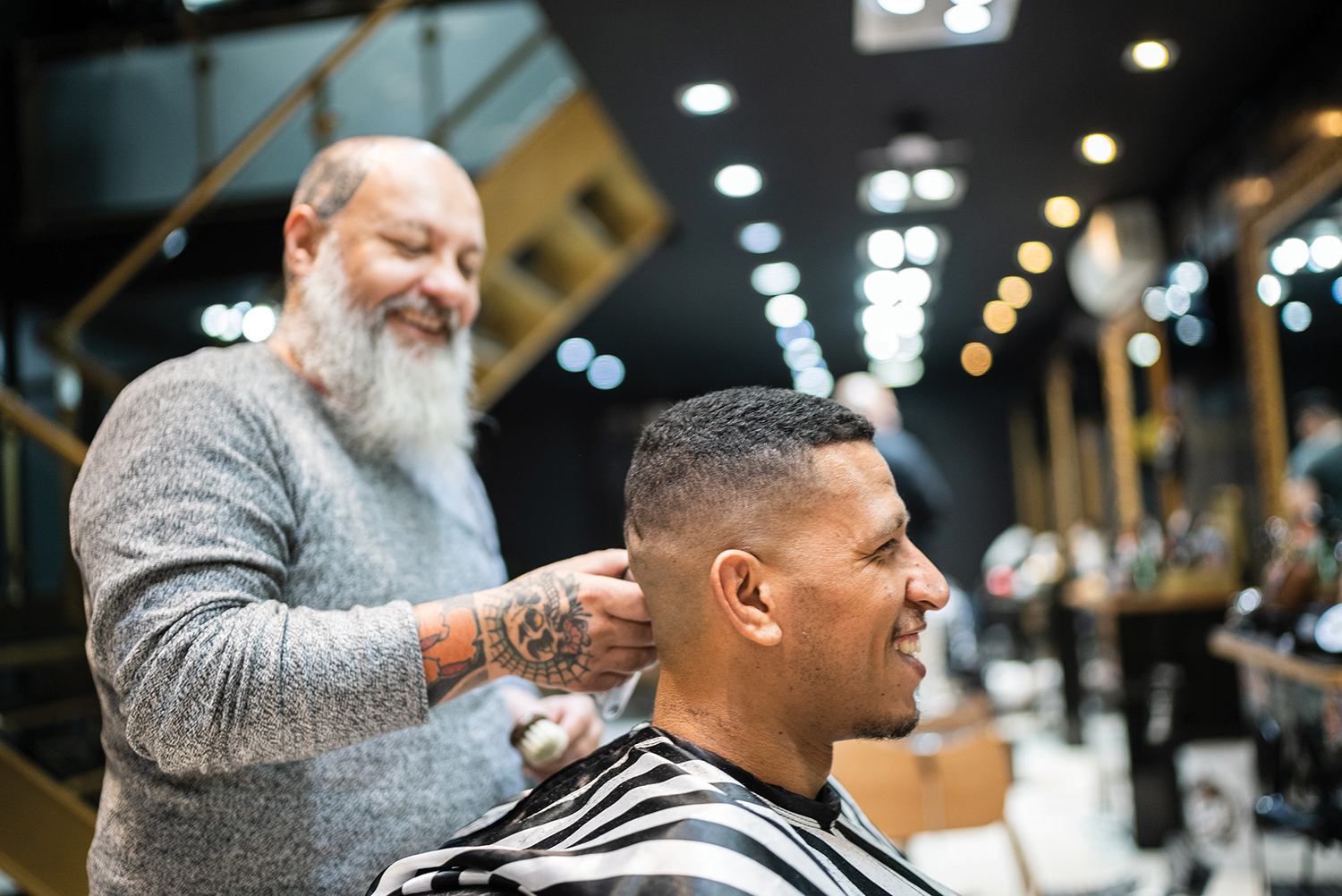 EVMS Diversity and Inclusion and the M. Foscue Brock Institute for Community and Global Health, in partnership with the Regional Cancer Disparities Collaborative (RCDC), will present a virtual session, "Achieving Health Equity for Black Men: The Power of the Barbershop," on Monday, March 27, from 5:30 p.m. to 7 p.m.
This session features Joseph Ravenell, MD, Associate Professor of Population Health at New York University's Grossman School of Medicine. Dr. Ravenell has led multiple federally funded trials to test community-based strategies to improve colon cancer screening among Black men in New York City and beyond. He will discuss how he has leveraged the trust of barbershops and other community-based sites to reach more 20,000 New Yorkers.
"The goal of this session is to listen and learn from Dr. Ravenell and his partners, so that we can consider one of many potential innovative strategies for better engaging the community in our work to addressing health disparities in cancer," says Mekbib Gemeda, EdD, Vice President of Diversity and Inclusion. "March is Colorectal Cancer Awareness Month, and this session is an opportunity to highlight why this topic is so crucial to the health of our region."
In 2015, a research group funded by the American Cancer Society identified Hampton Roads as one of three hotspots in the United States for high levels of colorectal cancer. Nationally, Black men in particular are 20% more likely to get colon cancer, and 40% more likely to die from it.
RCDC includes representation from various health systems, academic institutions and community stakeholders to improve health outcomes, and enhance engagement to address colon cancer, prostate cancer and breast and women's cancer disparities affecting residents in the region.