Family overcomes fear with faith and science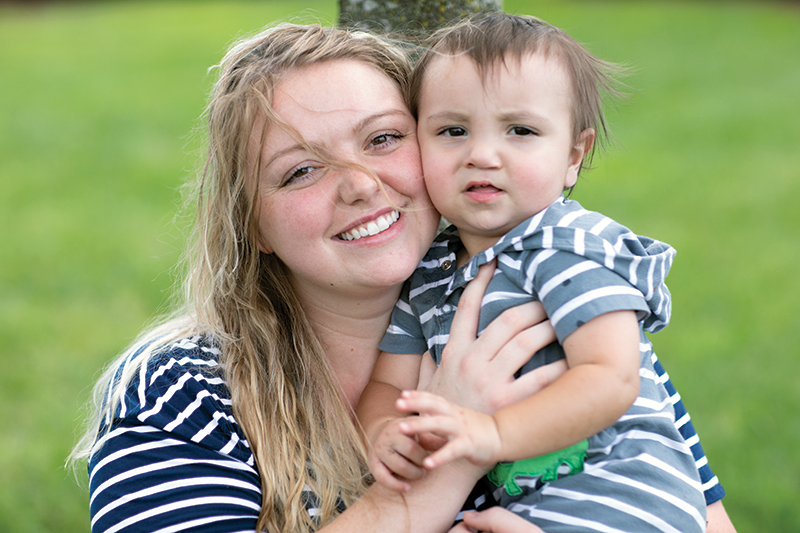 Sitting together in the doctor's office in 2019, Brooke and Trent LeFors were thrilled to learn they were having a baby boy.
That happiness soon turned to fear. Moments after the couple's 19-week ultrasound scan, the doctor said it appeared their baby — Liam — would be born with a cleft lip and palate. "I was so scared," says Mrs. LeFors. "I couldn't tell you what we even talked about that day. I was so nervous about what was to come."
Cleft lip and cleft palate are birth defects that occur when a baby's lip or mouth do not form properly during pregnancy. According to the Centers for Disease Control and Prevention, one in 1,600 babies are born with the defects, which can cause problems with feeding, speaking and hearing.
"Having your first baby is scary, but having your first baby with something wrong where they will need surgery is even scarier," Mrs. LeFors says. "I definitely relied on my faith and just put it in God's hands and trusted that He would give my husband and me the strength we needed."
As they moved closer to the delivery date, they were referred to William Dougherty, MD, Assistant Professor of EVMS Otolaryngology, who is a member of the Craniofacial Center at Children's Hospital of The King's Daughters.
They discussed what the repair would be and how they would approach it. "When I met with Dr. Dougherty I relaxed a bit," Mrs. LeFors says. "He told us exactly what to expect for Liam, and he gave us the confidence we needed."
The first few weeks after Liam was born were hard, but they felt prepared.
"Before the first surgery on his cleft lip, he was having trouble keeping milk down," she says, "but the team let us know that might happen and gave us the tools and strategies to make sure he was able to eat."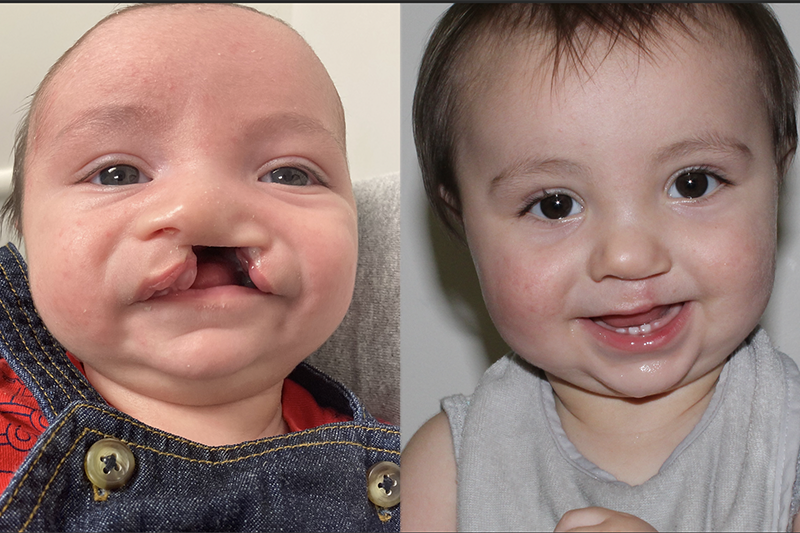 Today, one-year-old Liam is a happy and energetic little boy who loves to eat. He had his second surgery to repair his cleft palate in June with great results.
"There are no words to express the comfort Dr. Dougherty and the entire Craniofacial Center brought us," Mrs. LeFors says. "We felt like we had a team backing us up. We think of them like family."
---
Subscribe to receive free copies of EVMS Magazine.
Subscribe