Dr. Alfred Abuhamad's book receives international acclaim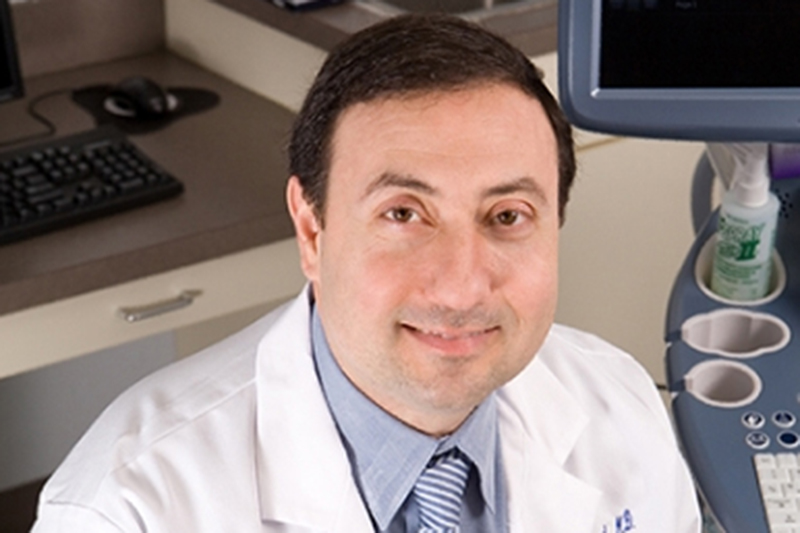 A book co-written by Alfred Abuhamad, MD, Mason C. Andrews Chair in Obstetrics and Gynecology, Professor and Chair of EVMS Obstetrics and Gynecology, and Vice Dean for Clinical Affairs, was recognized by the British Medical Association (BMA) awards ceremony in September.
The organization named "A Practical Guide to Fetal Echocardiography: Normal and Abnormal Hearts" the British Medical Association Medical Book of the Year.
The comprehensive guide covers every aspect of fetal heart examination and all major cardiac malformations. "The text was designed to help physicians and sonographers better evaluate fetal heart abnormalities," Dr. Abuhamad says. "I am gratified to learn that the medical community has found value in what we created."
This is the third edition of the book, written with Rabih Chaoui, MD, Professor of Obstetrics & Gynecology at the Prenatal Diagnosis and Human Genetics Center in Berlin.
BMA council chair Mark Porter said, "This beautifully produced book is much more than the 'practical guide' it claims to be; it also brings in information about differential diagnosis, prognosis and outcome to make it a comprehensive textbook in fetal cardiology for the imaging specialist. As such it is a worthy winner for the BMA medical book of the year award."
Dr. Abuhamad is an internationally known expert in ultrasound. During his term as President of the American Institute for Ultrasound in Medicine, he oversaw a year-long initiative to encourage the widespread use of ultrasound.
He is the author of five books, 31 book chapters and 156 articles in peer-reviewed journals.