Beverly Roberts-Atwater named Chair of PM&R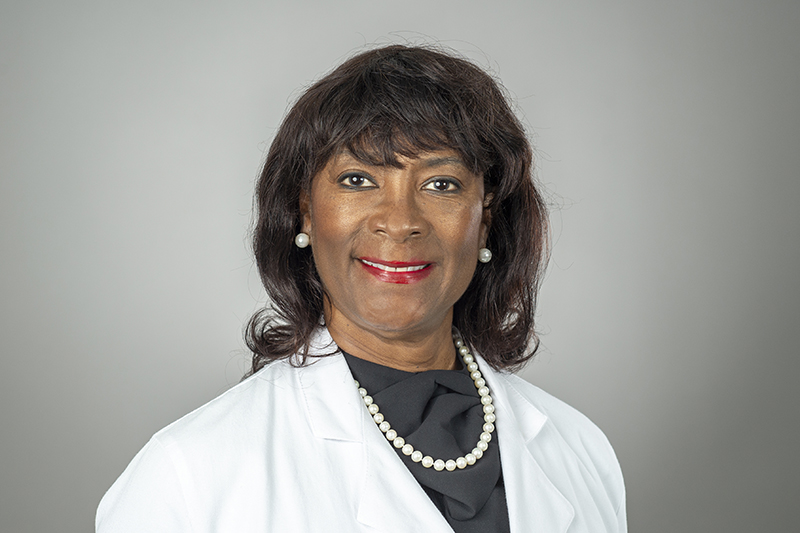 Beverly Roberts-Atwater, DO, PhD, has been appointed Chair of Physical Medicine and Rehabilitation after serving in the leadership position in an interim capacity since Oct. 2022. Previously, she also had served as Vice Chair of the department.
"Dr. Roberts-Atwater is an exceptionally talented physician and administrator who is passionate about the care of her patients and the education of students, residents and fellows," Alfred Abuhamad, MD, President, Provost and Dean of the School of Medicine, said in appointing Dr. Roberts-Atwater. "She has earned a national reputation as an outstanding physician educator, bringing her influence to important organizations within her specialty and in the process drawing positive national attention to EVMS."
Dr. Roberts-Atwater came to EVMS a decade ago from a faculty position at the University of Michigan, School of Medicine. She has directed the EVMS Spasticity Clinic since 2012 and was Director of the department's residency training program until 2019 when she stepped down to find time for her duties at the national level.
She is the first woman and the first African American to serve as Chair of the American Osteopathic Association (AOA) Board of Physical Medicine and Rehabilitation, leading the board that oversees initial and ongoing certification for all U.S. osteopathic physicians in physical medicine and rehabilitation. She completed and led the organization's first Virtual Oral Examination for diplomats this past summer. In August, she was re-elected to a second two-year term as chair.
Dr. Roberts-Atwater also is a member of the Physical Medicine and Rehabilitation Residency Review Committee for the Accreditation Council for Graduate Medical Education, which certifies all allopathic and osteopathic residency training programs in the U.S. She began a six-year term on the committee in 2019.
She maintains DO and MD board certifications in Physical Medicine and Rehabilitation.
Dr. Roberts-Atwater holds a PhD in Educational Psychology and was a practicing psychologist before earning her medical degree at Michigan State University. She completed her residency in Physical Medicine and Rehabilitation at the JFK Johnson Rehabilitation Institute and a Health Policy Fellowship at the Ohio University/New York Institute of Technology.