10 tips for a fresh start in the new year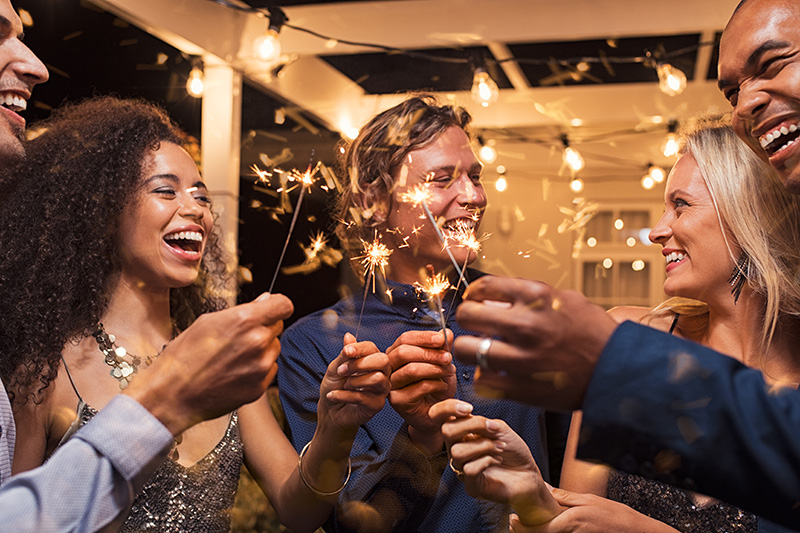 As this year comes to a close and you begin to think about making those annual New Year's resolutions, consider prioritizing your mental health. Agatha Parks-Savage, EdD, RN, Associate Dean of Graduate Medical Education and Professor of Family and Community Medicine at EVMS, shares tips to give yourself a fresh start in 2023.
Tip 1: Let go of regrets
Learn from your mistakes, deliberately do better and then move on. If you need to make amends with others, just do it. You can't change the past, but you can influence the direction of the future.
Tip 2: Work through resistance
We get stuck in old patterns and the new patterns are unfamiliar. We just don't like how that makes us feel, so we resist when something is new. Acknowledge this is happening and think about how the "new" idea or behavior can be a good thing for you.
Tip 3: Be the person people want to be around
Maya Angelou offered this timeless quote, "People will forget what you said, people will forget what you did, but people will never forget how you made them feel."
Tip 4: Practice forgiveness
Practicing forgiveness can reduce stress, anxiety and even depression. Addressing the inner pain you have experienced at the hands of others is a very involved process, but you don't have to work through this on your own. Reach out to a trusted informed friend or mental health professional.
Tip 5: Be flexible with change
Change will happen whether you want it to or not. The first thing you can do is anticipate change. Create a mindset of being open to new possibilities and expect to make mistakes. It's easier to complain than it is to develop an action plan. Talk out your struggles, but also come up with solutions.
Tip 6: Surround yourself with people that equally give to you
If you find yourself whining about people who constantly drain you, create your own circle of trust. These people are the ones that give to you as much as much as you give to them.
Tip 7: Learn something new that can make your life easier
There is always something you can learn to make life easier. Adopt a better way to manage emails, become more accountable so you don't procrastinate, use less paper and more digital storage, find an exercise routine that works for you or learn to cook 15-minute meals.
Tip 8: Clean up something
We know cleaning up and getting "tidy" helps to reduce stress. It doesn't matter what you clean or how long you clean, just clean something each day. It could be the junk basket on your desk, the counter that has become the dump station in your home, the back seat of your car that now looks like a biohazard, or "that" drawer that won't even shut anymore because it's stuffed beyond capacity.
Tip 9: Eat at least one healthy meal a day
Find that one meal in your day where you can truly say you ate healthier. Do this for a few weeks and maybe it turns into two healthy meals a day, and eventually most of your meals become healthier. Creating new eating habits takes time and patience.
Tip 10: If something doesn't work, do something different
There seems to be a theme of people sticking with thoughts, ideas or behaviors that don't work. This is the case because the act of change takes work, energy, innovation, risk taking and some people are depleted. The definition of insanity is doing something over and over again and expecting a different outcome. Maybe a new motto should be, "Just do something different!"
Agatha Parks-Savage, EdD, LPC, RN, Licensed Professional Counselor, Professor of Family and Community Medicine and Associate Dean of Graduate Medical Education at EVMS.
If you need mental health support, please reach out to the Employee Assistance Program at EVMS by calling 1-800-899-8174.
If you are in a mental health crisis, go to your nearest emergency department or call 911.
Here are some other mental health emergency contacts available 24 hours a day/7 days a week:
National Suicide Prevention Lifeline: 1-800-273-8255
Norfolk CSB Emergency Services and Crisis Hotline: 757-664-7690
Virginia Beach Psychiatric Center Crisis Hotline: 757-627-LIFE (757-627-5433)