New CareForward curriculum honored with national award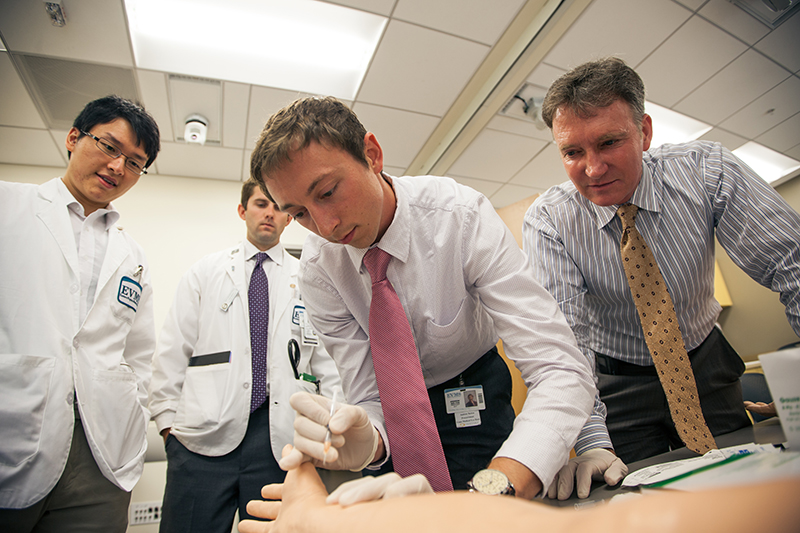 EVMS' new CareForward curriculum for MD students was one of only four winners of the Creating Value Challenge, a national competition.
The competition, which received 83 submissions, recognizes innovative ideas and projects for teaching and implementing high-value healthcare among collaborative teams of clinicians, educators, quality improvement specialists and health systems administrators. It was sponsored by the ABIM (American Board of Internal Medicine) Foundation, Costs of Care and The Leapfrog Group.
CareForward was honored as one of only two Teaching Value winners, focused on improving medical education curricula around delivering high-value care.
Through cutting-edge concepts in technology and the science of learning, the CareForward curriculum uses longitudinal clinical cases drawn from virtual families to simulate real-life clinical scenarios and complexities. Students work on various problems in a small-group setting with a faculty facilitator and present their views within their own small group and in a large-group setting. These cases are important tools for integrating basic and clinical sciences.