EVMS Commencement Special Announcement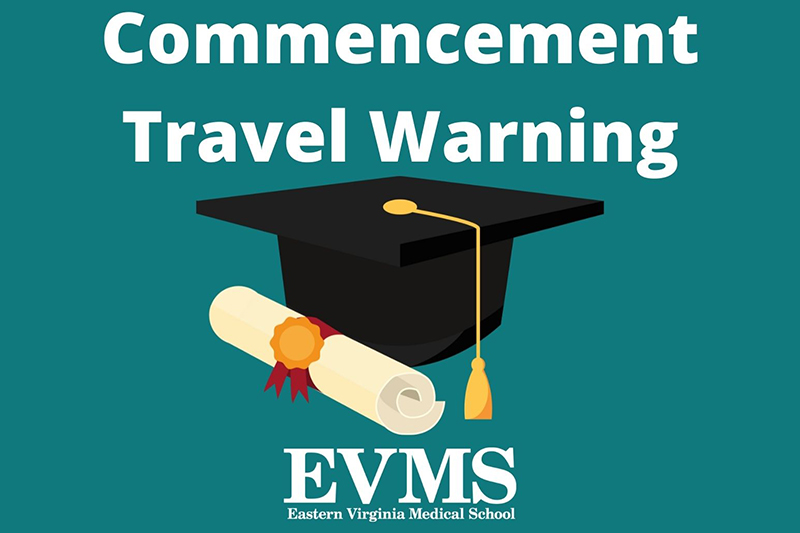 Forecasted inclement weather, the potential for coastal flooding and planned road closures in downtown Norfolk will impact travel to Scope for graduating students, returning alumni, faculty and staff, and other guests. Participants and guests should be prepared to allow extra travel time to Scope for EVMS Commencement.
Road closures that will impact travel to and within downtown Norfolk on Saturday, May 14 from 7 - 10 a.m. include:
Waterside Drive
Boush Street
Intersection of Boush & Brambleton between 8 - 8:30 a.m.
Redgate & Westover Avenue
W. Olney and Colley Avenue in front of EVMS campus
Colley Avenue in Ghent will be open but not able to be crossed from side streets
If traveling by interstate, it is recommended to exit via St. Paul's Blvd. instead of Waterside Drive.
Please travel safely and allow ample time to navigate the weather and roads. As a reminder, additional day-of instructions can be found on the EVMS Commencement website.
Check with your local weather station or the Virginia Department of Transportation for travel advisories and other potential road closures.