EVMS celebrates National Medical Librarians Month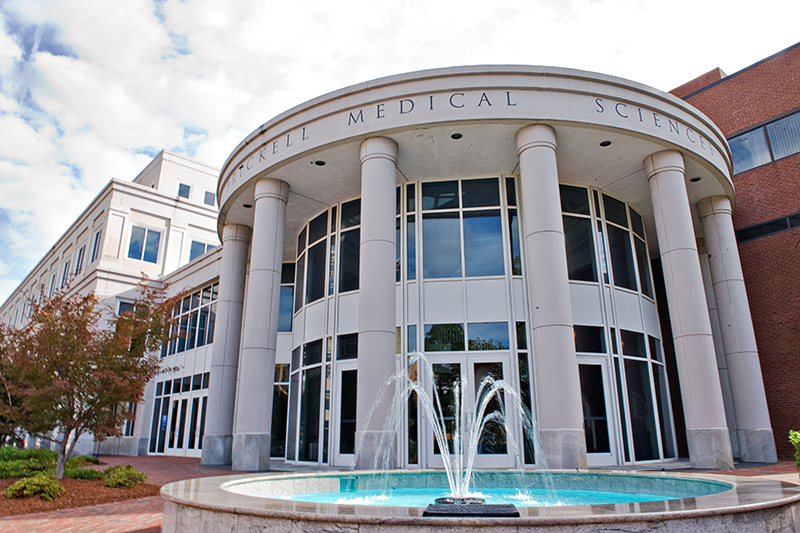 Did you know that in the 2020-2021 academic year, EVMS librarians performed more than 500 in-depth literature searches in support of patient care, education and research? Or that in the same period the school's librarians delivered 130 live class sessions in research methods and evidence-based medicine to 5,340 students, staff and faculty? They also created more than 50 video tutorials.
These are just some of the impressive facts being shared this month by the Brickell Medical Sciences Library team in honor of National Medical Librarians Month, which is observed throughout October.
"National Medical Librarians Month is a great opportunity to celebrate and tell the story of the library," says Akos Delneky, EdD, Director of Library Services. "We are so proud to work closely with our students, residents, faculty and staff throughout the year, and we see this as a chance to build on our strong established relationships and introduce more people in the EVMS community to the services and resources our team provides."
Other key service statistics from the 2020-2021 academic year include:
EVMS librarians reviewed 118 Institutional Review Board (IRB) and Institutional Animal Care and Use Committee (IACUC) protocols. They also provided clinical services through the Clinical Medical Librarian program.
The library provided almost 2,000 full-text articles to EVMS students, staff, faculty and administrators and provided more than 3,600 articles to peer institutions through the inter-library loan department.
Literature searches by EVMS mission are represented as follows: 471 for research; 247 for education; and 90 for patient care.
"The library supports the educational, clinical research and community-service activities of EVMS by providing access to information resources, expert information and retrieval services to students, staff and faculty, along with outreach services to the community," says Dr. Delneky. "We are active agents and collaborators in the educational, research, patient care and community-engagement mission of EVMS."
Looking for assistance? Email Library@evms.edu for help with your next project.