EVMS AOA chapter welcomes new members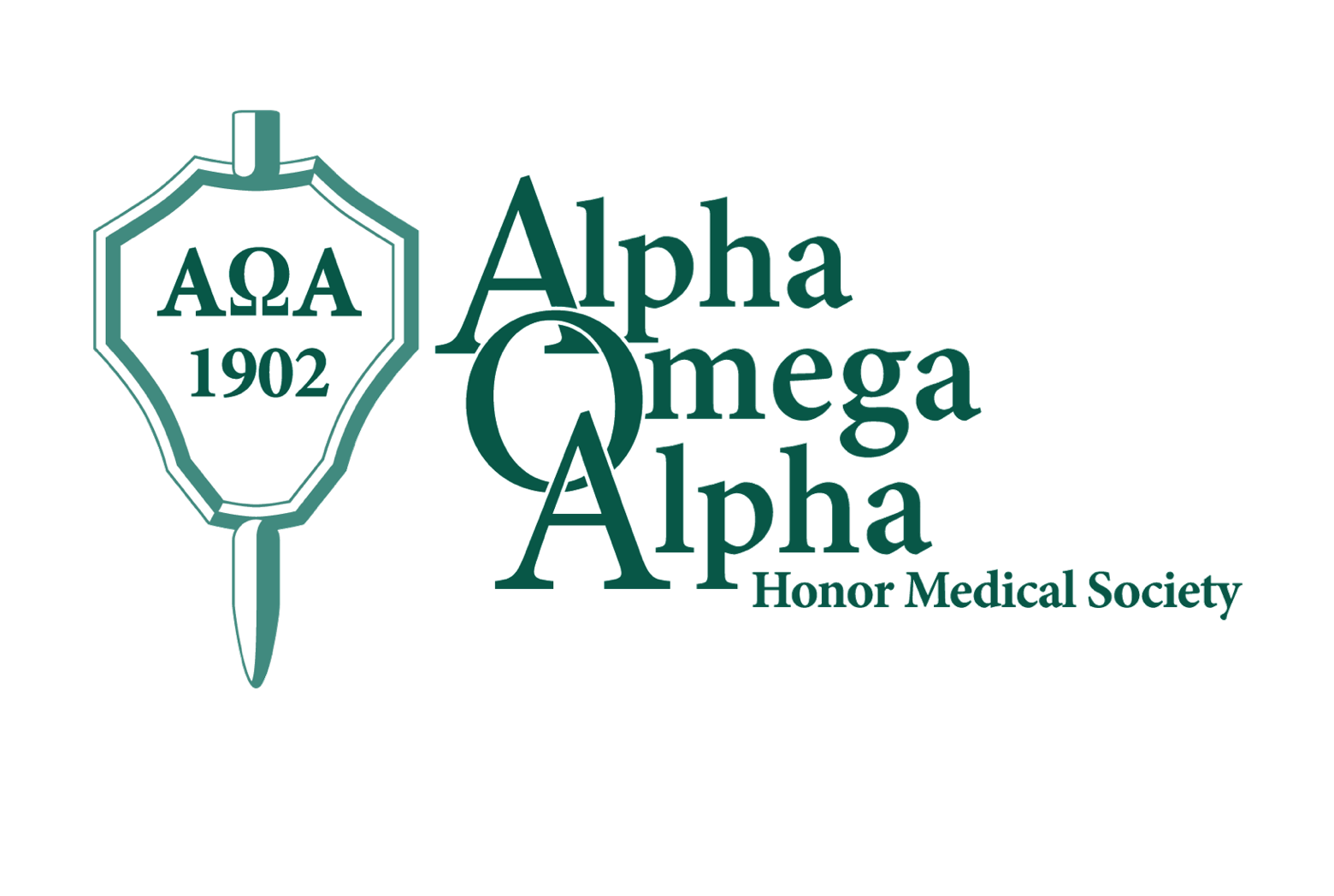 The newest members of the EVMS Alpha Omega Alpha (AOA) Honor Society were recently inducted.
AOA, founded in 1902, is the national medical honor society. Its mission is dedicated to the belief that in the profession of medicine we will improve care for all by recognizing high educational achievement; honoring gifted teaching; encouraging the development of leaders in academia and the community; supporting the ideals of humanism; and promoting service to others.
New Members:
Junior AOA (MD21)
Emily Fredrikson
Emma Greever
Jeremy Kurnot
Stephen Petr
Alexander Schmitt
Haley Taylor
Senior AOA (MD21)
Andrew Abayan
Randall Bloch
Haley D'Souza
Jennifer Embry
Marie-Laure Flamer
Rebecca Johnson
Alexander McNally
Erin Madison
Daniel Mai
Catherine Major
Katie O'Connell
Soquel Rey
Joshua Schwartz
Catherine Smith
Molly Snyder
Ross Taylor
Jennifer Tich
Claire Turscak
Kei-Lwun Yee
Julie Yi
AOA Faculty
Catherine Derber, MD (Internal Medicine)
Jessica Mees-Campbell, MD (Psychiatry)
Edward Prodanovic, MD (Dermatology)
AOA Alumni
Shriti Patel, MD (Psychiatry)
John Snellings, MD (Family and Community Medicine)
AOA Resident
Peter Brooks, DO (EM)
Ryan Wade, MD (Psychiatry)
Hadi Ramadan, MD (OBGYN)
Ahmed Ahmed, MD (Internal Medicine)