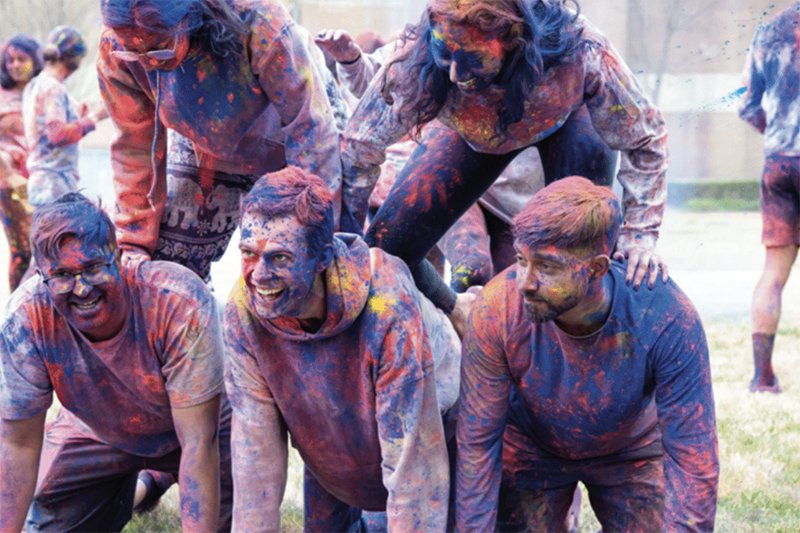 After a pandemic-enforced hiatus, the celebration of Holi returned to EVMS this spring. The event, hosted by the EVMS chapter of the American Association of Physicians of Indian Origin, marks the coming of spring.
The event, also known as the Festival of Colors, was held on March 27. Each powdered hue carries a meaning. For instance, red symbolizes love and fertility while green stands for new beginnings.
"Events like these matter to us and matter to the community," says Parth Contractor, MD Class of 2024. "For me personally, it's great to share part of my culture with the EVMS community as a whole. I"ve never celebrated Holi at EVMS and it's great to be a part of it while I'm here."
---
Subscribe to receive free copies of EVMS Magazine.
Subscribe