New Cancer Research Alliance dedicated to oncology research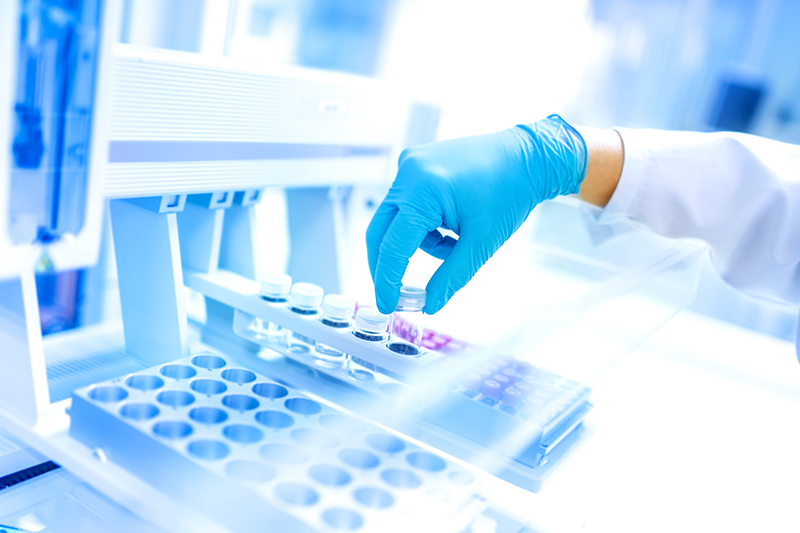 Sentara Healthcare recently announced a $3 million philanthropic gift from the Hillier Ignite Foundation to create the Luke Hillier Cancer Research Alliance at the Sentara Brock Cancer Center. The Alliance will enable further collaboration between Sentara, EVMS and Virginia Oncology Associates.
"The primary focus of the Luke Hillier Cancer Research Alliance is to build collaborative oncology research teams and support transformative care for Hampton Roads," says John Semmes, PhD, Anthem Distinguished Professor of Cancer Research, Director of the Leroy T. Canoles Jr. Cancer Research Center, and Professor of Microbiology and Molecular Cell Biology. "Our partnership is poised to engage research expertise across the institutions to meet cancer health challenges and address health inequity."
In addition, the Alliance will provide expanded access to innovative clinical trials, translational research and biospecimen banking opportunities. There also will be an added focus on health outcomes research to address health disparities in our community.
"The Luke Hillier Cancer Research Alliance will be transformational in how our physicians contribute to oncology research and collaborate on innovative treatment options," said Howard P. Kern, president and CEO of Sentara Healthcare. "We are deeply grateful for Luke Hillier and the Hillier Ignite Foundation's generosity and commitment to our community."
The Sentara Brock Cancer Center treats 700 – 1,000 patients daily and has provided an unprecedented level of collaboration under one roof since it opened in June 2020.
Sentara Healthcare, VOA and EVMS share a combined vision for oncology care in the Hampton Roads community, which includes multidisciplinary care, expanded community access to clinical trials, improved outcomes by strengthening the capacity for advanced cancer care close to home, and coordinated survivorship programs to help patients transition to life after diagnosis. Through the Sentara Brock Cancer Center, cancer patients, survivors and their families benefit from increased access to cancer resources and services, as well as expanded screening, awareness and prevention efforts, treatment options, and survivorship care.
More information on the Luke Hillier Cancer Research Alliance can be found here.