EVMS student honored in Salute to Service Awards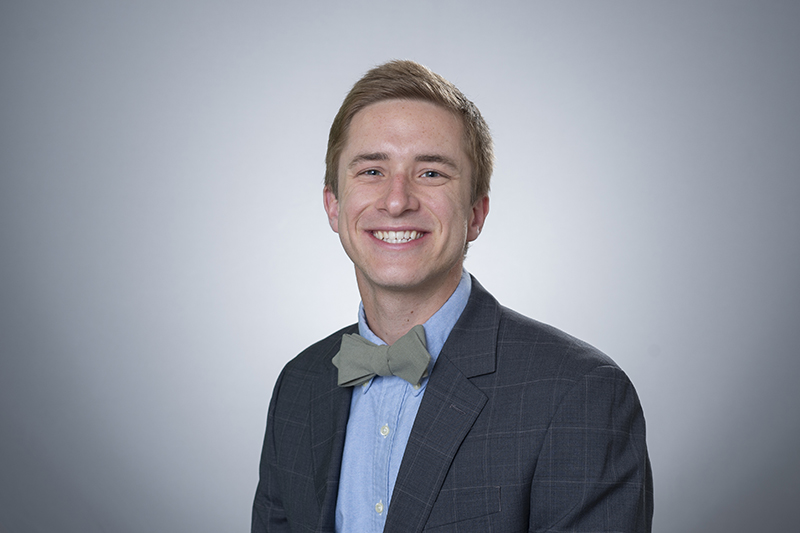 The Medical Society of Virginia Foundation presented Matthew Van de Graaf, MD Class of 2022, the Salute to Service Award. The award is given to a medical student or resident for their outstanding efforts to substantially improve patient care both locally and abroad.
During the award ceremony, Mr. Van de Graaf was noted as an extraordinary medical student, a devoted community advocate and a person colleagues turn to for help.
"As a student who has been involved with the Medical Society of Virginia, I've seen the award ceremonies each year. It was an immense honor and particularly meaningful to be nominated by one of my peers and friends," says Matthew Van de Graaf. "When I was notified that I won the award for service by a resident or medical student, I was incredibly humbled and deeply grateful."
In his letters of support, Mr. Van de Graaf was recognized for his advocacy in state and national levels as well as his leadership in the American Medical Association and American Academy of Pediatrics. He was also admired for his commitment to advocating for policy change that protects at-risk communities.
During his first year as a medical student, he helped found the Medicaid Enrollment Team, a local, student-run project at EVMS which helps to enroll eligible patients in Medicaid.
"After being enrolled, many of the patients are finding sustainable care," Mr. Van de Graaf says. "They face many barriers to enrolling and I think we were able to help them overcome them through this process."
After graduation, he plans to purse a career in Pediatrics.