EVMS pipeline program expanding to Eastern Shore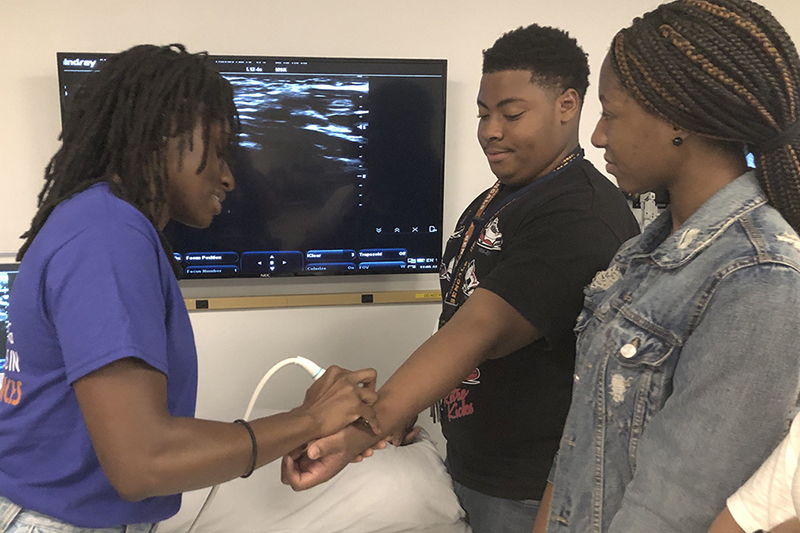 This summer, high school students from Portsmouth and the Eastern Shore will have the opportunity to learn about a broad spectrum of careers in medicine at the EVMS Health Sciences Academy.
The two-week, tuition-free program will include lectures, workshops and hands-on activities. Participants will also be able to interact with physicians and other healthcare professionals through group-shadowing experiences.
Among the topics they will cover are human anatomy, suturing, ultrasound, nutrition and sports medicine.
"The support and energy coming from the EVMS faculty, staff, and students in putting this Academy together has been amazing," says Daniel Lewandowski, Program Specialist of Secondary Science at Portsmouth Public Schools. "We feel very fortunate to partner with EVMS and know that the students, faculty and staff will inspire our students to be a part of the future health-sciences workforce."
The program will run from July 12 to 23. Upon completion, each student will receive a Certificate of Achievement.
Tuition for students is free thanks to the generosity of Paul E. Bibbins Jr., PhD (PhD '86), Betty Bibbins, MD (MD, '82), Kurt McCammon, MD, Devine Chair in Genitourinary Reconstructive Surgery and Professor of Urology, and Carol McCammon, MD, MPH, Assistant Professor of Emergency Medicine.