Dr. George Saade appointed Chair of OB/GYN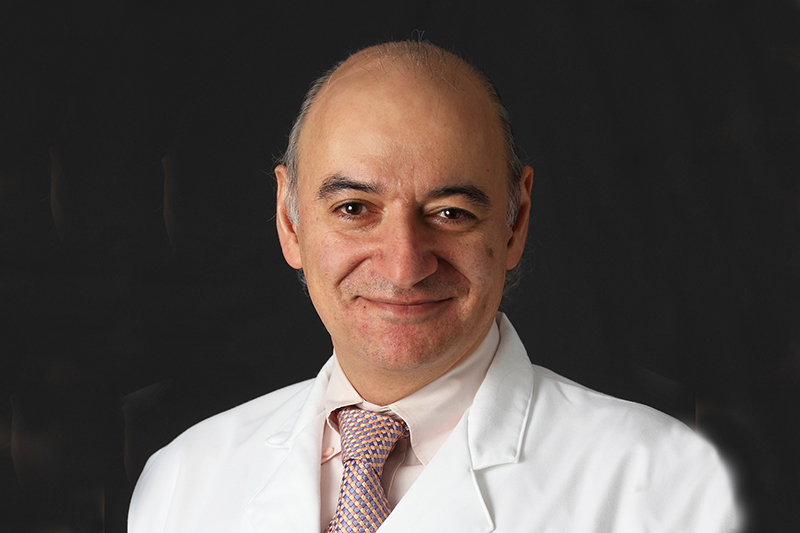 George Saade, MD, a world authority in Maternal-Fetal Medicine and highly accomplished researcher and clinician, has been appointed Chair of EVMS Obstetrics and Gynecology and Associate Dean for Women's Health. Dr. Saade will begin his new job in January 2023.
Alfred Abuhamad, MD, President, Provost and Dean of the School of Medicine, selected Dr. Saade after a nationwide search.
"He impressed our search committee as a brilliant physician-scientist and visionary leader who has dedicated his career to advancing women's health," Dr. Abuhamad says. "I am confident the department will make great strides under his leadership."
For his part, Dr. Saade says he was attracted to EVMS because of its strong community focus, its excellent academic reputation and strong relationship with partner health systems. He was also impressed with the department's clinical strength in all aspects of women's health.
Dr. Saade is a native of Paris, France. He earned his medical degree at the American University of Beirut Medical School, in Beirut, Lebanon, then undertook residency training at his alma mater and at Union Memorial Hospital in Baltimore, MD. He completed a fellowship in fetal medicine at Baylor College of Medicine in Houston.
He comes to EVMS with a strong background in academic medicine. Currently, he is in his twenty-seventh year with the University of Texas Medical Branch, where he is Director of the Division of Maternal Fetal Medicine, Chief of Obstetrics and Director of Perinatal Research. Since 2002, Dr. Saade has served as a Professor of Obstetrics and Gynecology in the Divisions of Maternal-Fetal Medicine and Reproductive Sciences. He also is a Professor of Cell Biology.
For 13 years, Dr. Saade was Associate Director and then Director of the University of Texas' Fellowship Training Program in Maternal-Fetal Medicine. He holds the Jennie Sealy Smith Distinguished Chair in Obstetrics and Gynecology.
Dr. Saade is a giant in the world of maternal-fetal medicine research. His research focuses on preeclampsia, preterm labor and fetal physiology and therapy and will dovetail nicely with research underway here at EVMS. He is principal investigator on a broad range of research including six current studies funded by the NIH.
He is author of nearly 650 articles in peer-reviewed journals as well as 26 book chapters and invited articles. He is editor of five books on maternal medicine, obstetric clinical algorithms, critical care obstetrics and hypertension in pregnancy. He is a reviewer for 49 journals, including some of the leading publications in obstetrics and in medicine, and is Editor in Chief of the American Journal of Perinatology. He is active at NIH study sections and is a former member of the Advisory Council at the Eunice Kennedy Shriver National Institute of Child Health and Human Development.
Dr. Saade is a former President of the Society for Maternal-Fetal Medicine and is a recipient of several research awards from the organization along with its Lifetime Achievement Award. He has received numerous other honors and is a member of Alpha Omega Alpha Medical Honor Society.