David Spiegel named editor of Clinical Neuropharmacology journal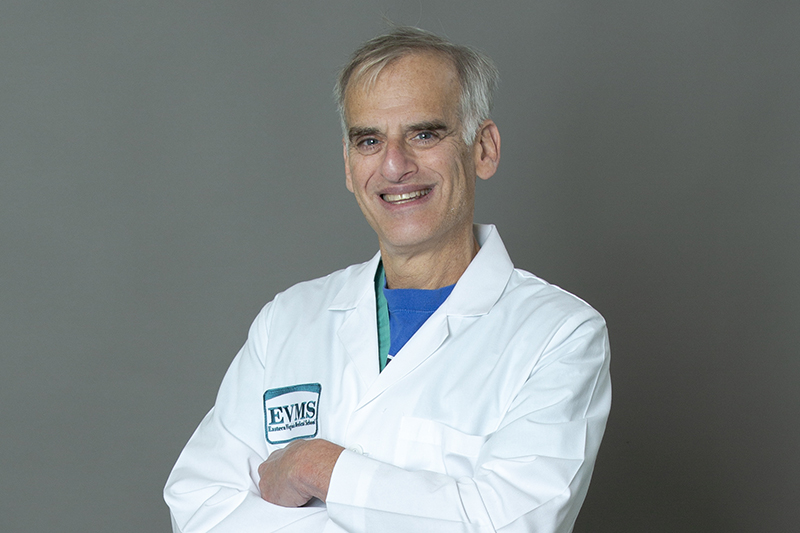 David Spiegel, MD, Professor and Vice Chair of Psychiatry and Behavioral Sciences, has been named Editor in Chief of Clinical Neuropharmacology, one of the first journals devoted to the topic. He is the first psychiatrist to serve in this capacity.
"Dr. Spiegel was selected because he is internationally known as a leader in the subspecialty of psychosomatic medicine and consultation psychiatry," says Stephen Deutsch, MD, Professor and Chair of Psychiatry and Behavioral Sciences.
Dr. Spiegel is a well-recognized expert in the diagnosis and management of complex psychiatric disorders in the context of serious medical comorbidities. For a number of years, he has led a very popular "mini-course" on neuropsychiatric assessment at annual meetings of the American Psychiatric Association.
He plans to use his new position to foster industry and academic collaborations, a move which could bring benefits to EVMS through the dissemination and adoption of innovative technologies. Under his leadership, Clinical Neuropharmacology will highlight these innovations at their earliest stages of development, testing and clinical trials.
"I have heard," Dr. Deutsch says, "that there is much excitement about Dr. Spiegel's selection and a commitment of the publisher to infuse resources into Dr. Spiegel's exciting agenda."
Dr. Spiegel is now in his 20th year on the EVMS faculty. He is a graduate of SUNY Downstate College of Medicine in Brooklyn. He completed his residency training in psychology at Dartmouth-Hitchcock Medical Center in New Hampshire and a residency in psychiatry at Penn State College of Medicine.
Dr. Spiegel is clinical supervisor for psychiatry residents and psychology interns. His learners regularly accompany him on rounds at Sentara Norfolk General Hospital where he helps patients suffering from delirium and acute mania or psychosis. In his offices at EVMS, he mainly treats mood and anxiety disorders.