Commencement marks new beginning for graduating students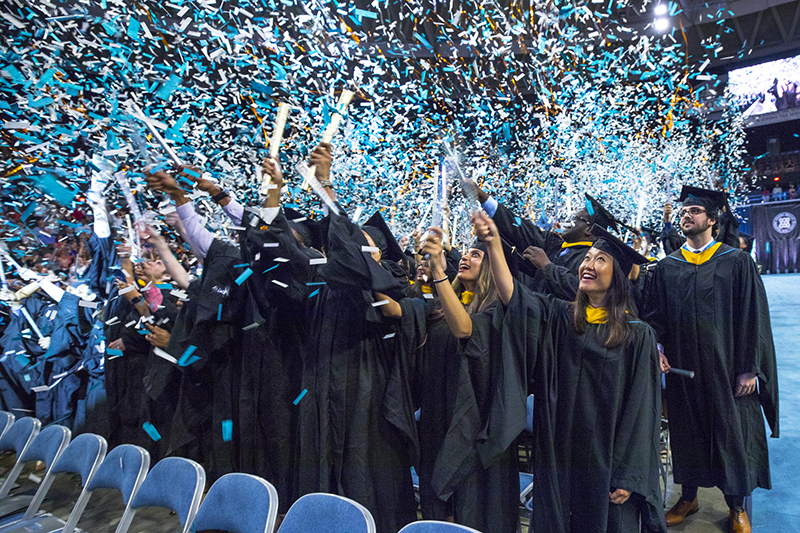 EVMS celebrated its largest commencement to date on May 18 as 440 students joined the ranks of EVMS alumni and entered into careers in health professions and medicine.
The Class of 2019 included students from two new programs within the School of Health Professions: Healthcare Delivery Science, MHDS and Reproductive Clinical Science, PhD.
In his address, keynote speaker Steven Wartman, MD, PhD, focused on the need for students to know that medicine will change over the course of their career and it's important to embrance those changes because they will bring more positive outcomes for patients.
Dr. Wartman is President Emeritus of the Association of Academic Health Centers, an organization that seeks to advance health and well-being through the vigorous leadership of the multifaceted institutions that educate the next generation of health professionals.
Commencement was the culminating event of several days of graduation-related ceremonies, including the annual Gold Humanism and AOA award ceremonies, the Surgical Assisting and Physician Assistant formal white-coat ceremonies and the Military Commissioning and Recognition Ceremony.
See photos from all of the commencement events.