Are you boosting in the back seat?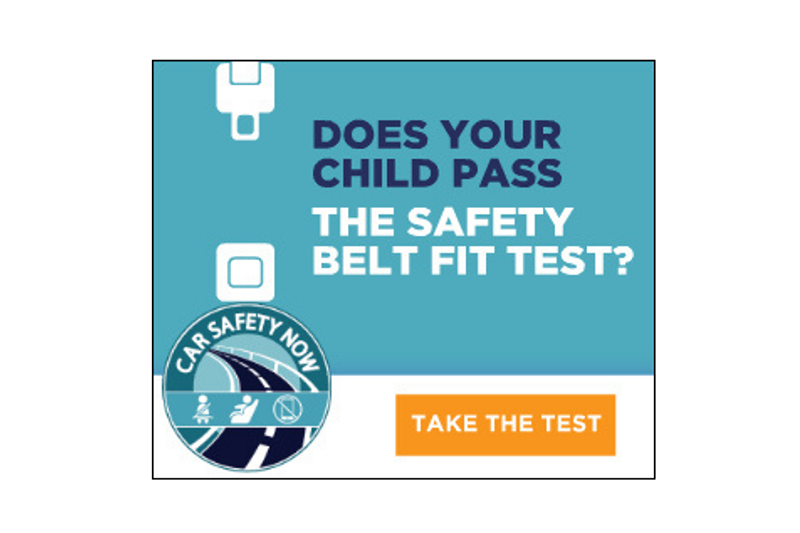 As part of Child Passenger Safety Week, EVMS Pediatrics wants to know, does your child pass the Safety Belt Fit Test?
Car crashes are a leading cause of death for children, and many parents are unaware that their "big kid" should be traveling in a booster seat.
Evidence shows that booster seats save lives and reduce injuries. "But one of the biggest issues we see is children transitioning out of booster seats too early," says Kelli England, PhD, the Toy Savage Endowed Professor in Pediatrics and Professor of Pediatrics, as well as a nationally known expert in the field of child safety.
Virginia law requires children under age 8 to be restrained in a car seat or booster seat. But the law can be misleading because it is only a minimum guideline, Dr. England explains. "In fact," she says, "most children will need to be in booster seats long past the age of 8."
Dr. England and her team received a Highway Safety Grant from Virginia's Department of Motor Vehicles to produce a video and related educational materials for Car Safety Now.
Child safety advocates, including Dr. England, are concerned because even at slow speeds, automobile crash forces can be the equivalent of falling out of a third-story window. Using a booster seat with a lap/shoulder belt instead of just a safety belt reduces children's injury by as much as 45 percent. That's because seat belts fit poorly on children's bodies, increasing injury to soft and vulnerable parts of the body, such as the stomach and neck.
Booster seats raise children higher so the safety belt fits over the body's strong, bony hips and chest. A Safety Belt Fit Test helps parents determine if a child can transition out of a booster seat.
Learn more about the four stages of car seat use on Car Safety Now.