Annual Waldholtz Wellness Event will focus on mental health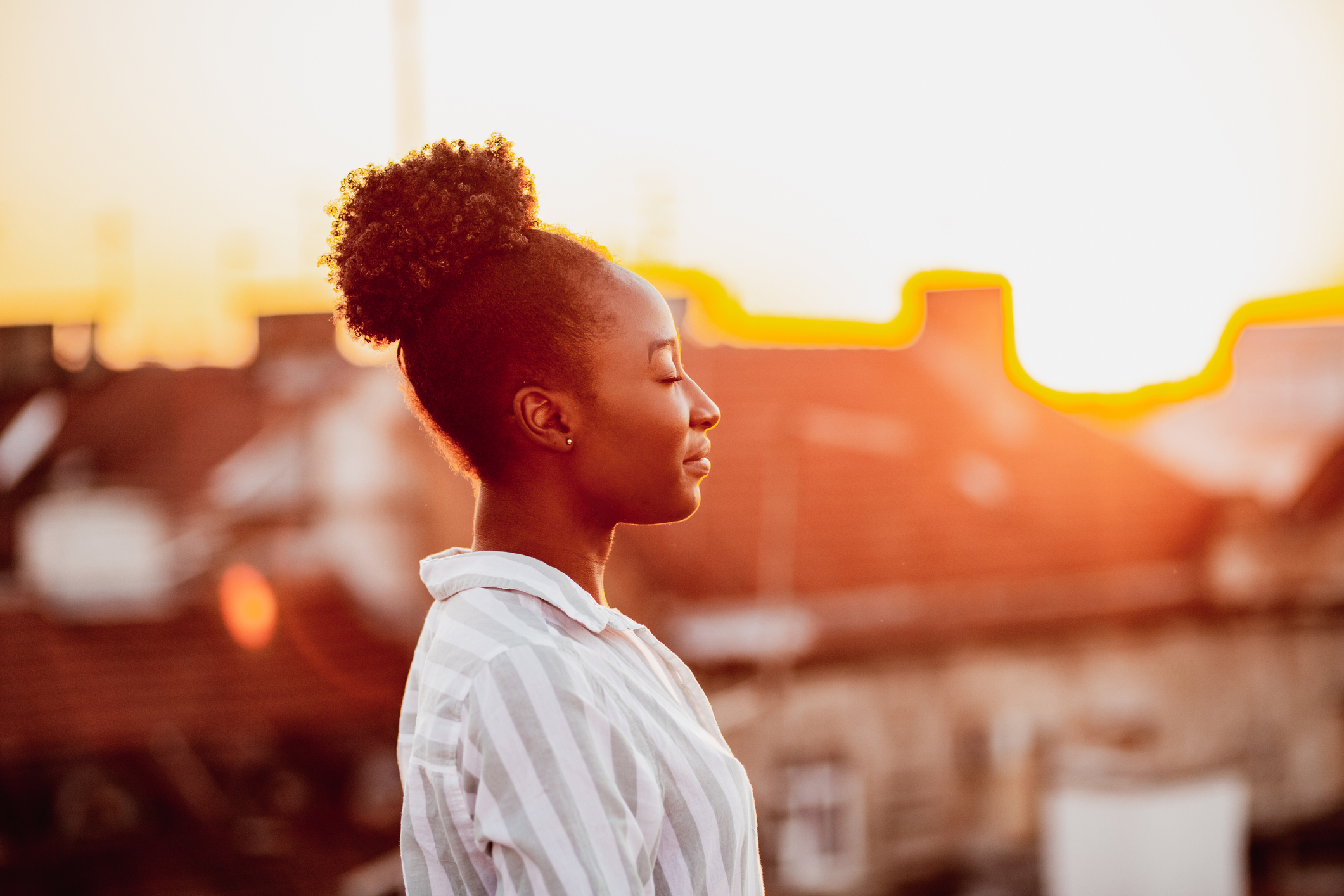 The Annual Waldholtz Wellness Event on Friday, Oct. 29, will include two virtual sessions created to help members of the healthcare community improve their own mental health during high-stress periods.
"We are excited to have the opportunity to bring these timely topics to our campus community," says Richard Handel, PhD, Professor in the Department of Psychiatry and Behavioral Sciences and EVMS' Institutional Wellness Officer. "The experts leading each session represent some of the leading minds in the field, and the workshops on Oct. 29 will specifically feature tips and ideas that participants can implement in their lives right away."
"Cultivating Well-Being and Peer-Based Resilience in the Time of COVID-19" presented by Claude Mellins, PhD, and Erin Engle, PsyD, runs from noon to 1:30 p.m.
During this workshop, Dr. Mellins, Professor of Medical Psychology at Columbia University Irving Medical Center (CUIMC) and Co-Director of the HIV Center for Clinical and Behavioral Studies at the New York State Psychiatric Institute and CUIMC, and Dr. Engle, a licensed clinical psychologist and Clinical Director within CUIMC's Department of Psychiatry's Faculty Practice Organization, will cover how the COVID-19 pandemic has uniquely affected healthcare providers, educators and support teams, including faculty, staff, students and especially providers on the frontlines.
"25 Evidence-Based Ways 10 Minutes Can Change Your Life," presented by Wendy Ward, PhD, takes place from 4:30 p.m. to 6 p.m.
During the workshop, Dr. Ward, President of SPP/Div 54, President of the Association of Psychologists in Academic Health Centers and Professor in the College of Medicine and Associate Provost for Faculty in Academic Affairs at University of Arkansas for Medical Sciences, will present more than two dozen actionable, research-backed tactics to help alleviate stress.
Both sessions will be held on Zoom. (Meeting ID: 991 7286 2998; passcode: 954217)
The series is made possible by the Waldholtz Family Wellness Fund, which was established by the family of Bruce Waldholtz, MD, Rector of the EVMS Board of Visitors and Assistant Professor of Clinical Internal Medicine, and his wife, Mrs. Baila Waldholtz, a member of the EVMS Campaign Steering Committee. The Waldholtz Family Wellness Series provides the EVMS community with an opportunity to learn about new and innovative approaches regarding wellness in an effort to reduce stress and burnout, as well as to promote a culture of wellness.
About the sessions:
"Cultivating Well-Being and Peer-Based Resilience in the Time of COVID-19"
Claude A. Mellins, PhD, and Erin Engle, PsyD
Friday, Oct. 29
Noon to 1:30 p.m.
The COVID-19 pandemic has been a source of unprecedented stress globally, resulting in part from continuous change and significant loss. These associated challenges uniquely stand to impact healthcare communities, including faculty, staff, students and especially healthcare workers on the frontlines. The focus of this talk will be to:
highlight the psychological impact of the pandemic;
identify coping skills that help to manage enduring uncertainty and stress, and bolster resilience;
and (3) emphasize the values associated with a compassionate culture in academic medicine that encourages recognizing signs of distress in ourselves and each other.
After attending this workshop participants will be able to:
identify effects of the COVID-19 pandemic on faculty, students and healthcare professionals' well-being and mental health given lessons learned from other disasters and pandemics.
apply empirically-supported skills and strategies to help cope with uncertainty and managing ongoing stress, while enhancing individual and collective resilience
recognize the signs of distress and how to respond to them in one's self and others to reinforce a culture of compassion and destigmatization.
"25 Evidence Based Ways 10 Minutes Can Change Your Life"
Wendy Ward, PhD
Oct. 29, 2021
4:30 p.m. to 6 p.m.
Busy professionals in medical and health professions settings have diverse sources of stress, increased and complicated by the onset of the pandemic; yet they often have less time to try or incorporate resiliency strategies. This workshop will review 25 evidence-based ways 10 minutes can be utilized to reduce stress. Attendees will choose and apply one to three of these approaches to their lives and have time during the session to practice.
After attending this workshop, participants will be able to:
examine key stressors in healthcare related to burnout.
identify and apply 25 evidenced-based, 10-minute stress-reducing strategies to their everyday lives.
More about the presenters:
Claude Ann Mellins PhD, is a clinical psychologist with 30 years of experience conducting research and developing programs focused on psychosocial aspects of HIV disease, substance use and stress in children, adolescents, young adults and families in the U.S. and globally.
Erin Engle, PsyD, is Co-Chair of the Well-Being Committee in Psychiatry and a member of CopeColumbia, which is dedicated to promoting well-being and related values within her department and the greater academic medical community for faculty, staff and trainees. Dr. Engle teaches medical students, supervises pre-doctoral psychology interns and co-directs training for the Psychiatry FPO Adult Fellowship in Mood and Anxiety Disorders. At CUIMC, she provides individual and group psychotherapy to young adults and adults, integrating mindfulness and a skills-based, cognitive-behavioral approach.
Wendy Ward, PhD, received her doctoral degree in 1996 followed by a residency at Rush-St Luke's-Presbyterian Medical Center in Chicago and a postdoctoral fellowship at UAMS. At UAMS, she oversees the Center for Faculty Excellence, which provides recruitment, onboarding, orientation, faculty development, mentoring, promotion/tenure review, retirement transitioning and other supportive services across the faculty life cycle for six colleges. Dr. Ward also oversees the Office of Continuing Education, which provides inter-professional continuing education credits for events throughout the state. She is a specialist in faculty affairs, faculty development and integrated team-based care. Dr. Ward is an American Psychological Association Fellow, National Academies of Practice Fellow, has received the UAMS DOP Educator of the Year three times (qualifying her for Educator Emeritus), and is a UAMS IPE Master Facilitator. She has received the UAMS Outstanding Woman Faculty of the Year (2017), Phenomenal Woman award (2016), and thrice nominated for Mentor of the Year. She was awarded three Educational Excellence Awards from the Dean of the UAMS College of Medicine and received the UAMS Chancellor's Teaching Award in Teaching Excellence in Society and Health for her faculty development efforts.