Global Health Track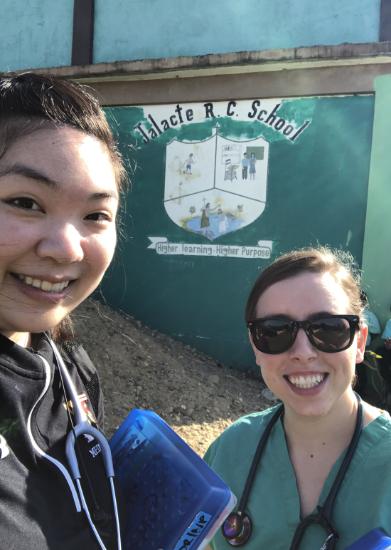 Offers training in global health education, research, and health equality. One resident per year will be chosen to be part of the Global Health Track. Applications will be due in September of intern year with acceptance notification given in October. On top of the program curriculum, Residents in this track:
Receive preference in scheduling their call-free month in the fall of their second and third years to support one month of contiguous travel
Receive research mentoring to complete a scholarly project abroad
Receive guaranteed funding for travel in both years
Must complete 18 online core modules over three years
Attend Ethics/Cultural Competency and Procedural Skills Workshop prior to travel
Must attend a minimum of 50% of journal clubs per year
Will apply for Section on International Child Health (SOICH) grant for travel
Will submit one case report written with trainees and faculty from an international site for publication
Create and deliver lectures at international site
Share what was learned with co-residents
Global Health Experience
The Global Health Experience is available to any pediatric resident in good standing. There is no application requirement. We request that residents interested in the experience let the program director know by end of intern year for planning purposes.
The Global Health Experience includes:

Opportunity to complete an International experience ranging from 1 week to 1 month with
some funding support (Funding will depend on the number of participating residents each year)
Encouraged to attend all journal clubs, workshops, and training that is offered
Encouraged to complete any/all online modules in the core training

In return, Global Health track Residents will be expected to:

Attend the Ethics/Cultural Competency Workshop prior to travel
Prebrief prior to travel
Create and deliver a short educational talk of their choosing to deliver at the international site
Journaling
Debrief after travel
Share what was learned with fellow residents (noon conference, etc)
Although protected time and funding cannot be guaranteed, any interested resident can request a global health mentor and the residency program will make every effort to financially and academically support residents that are interested in pursuing the track even if they were not formally accepted into the track. If any resident completes all track requirements, they will be issued a track certificate.
Global Health Resources